Foo Fighters - 07.[08+09].2015. / Toronto, ON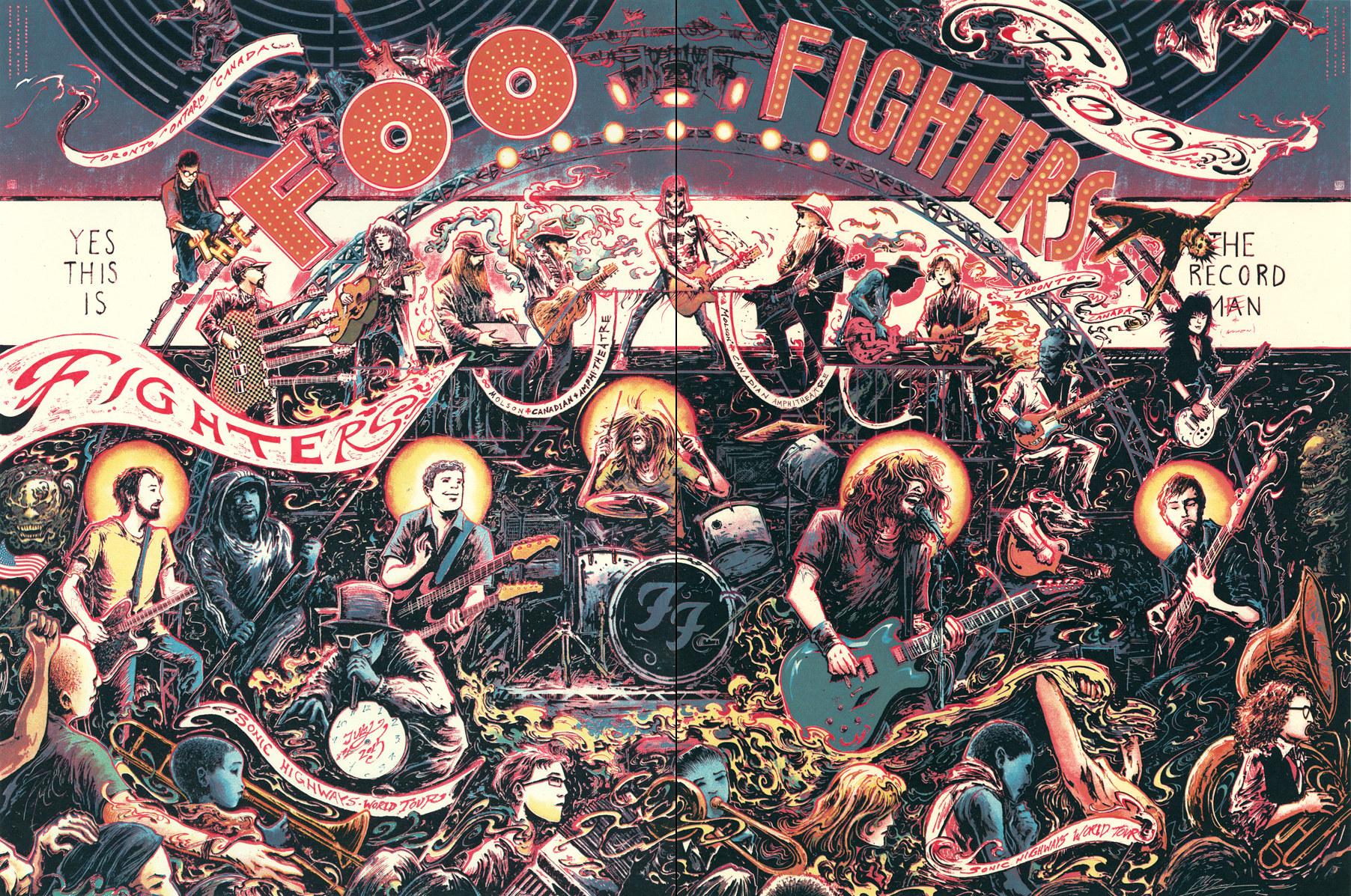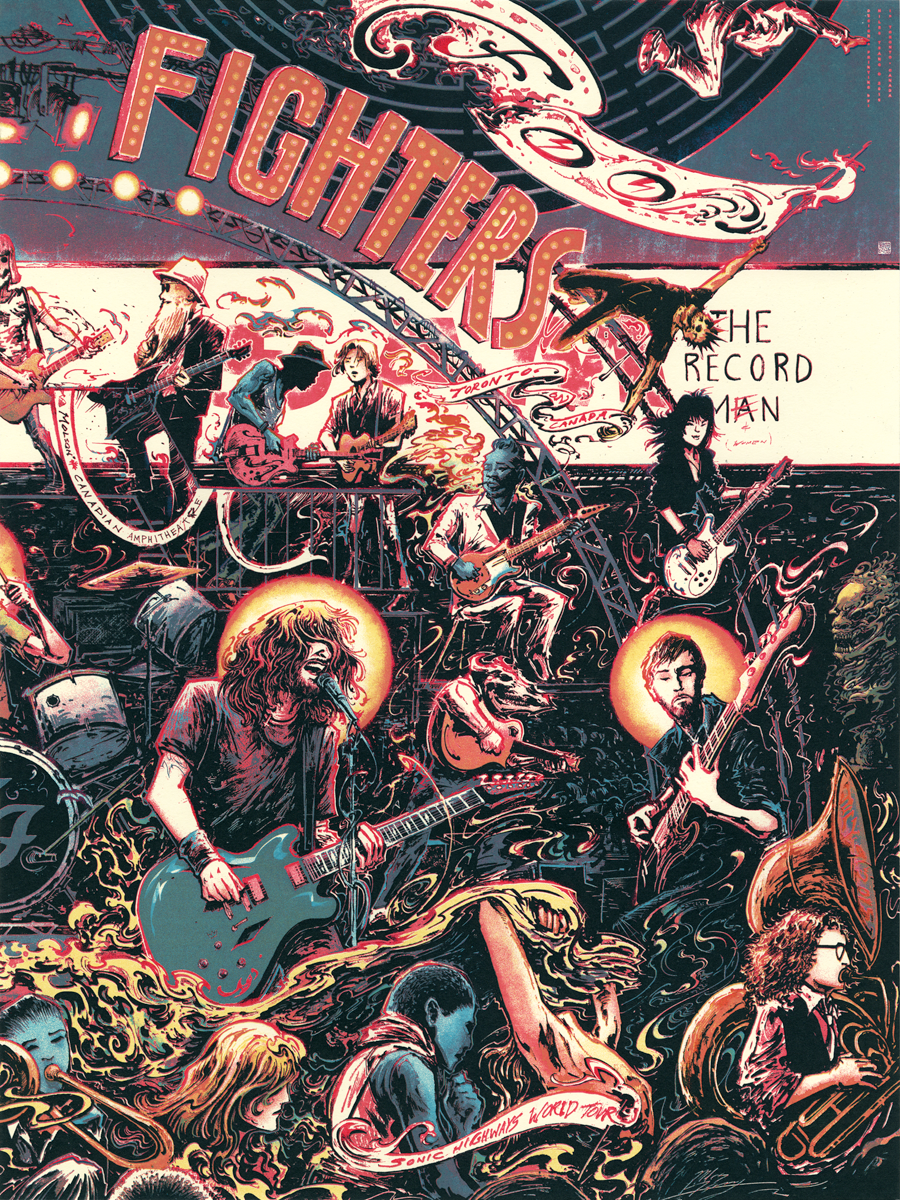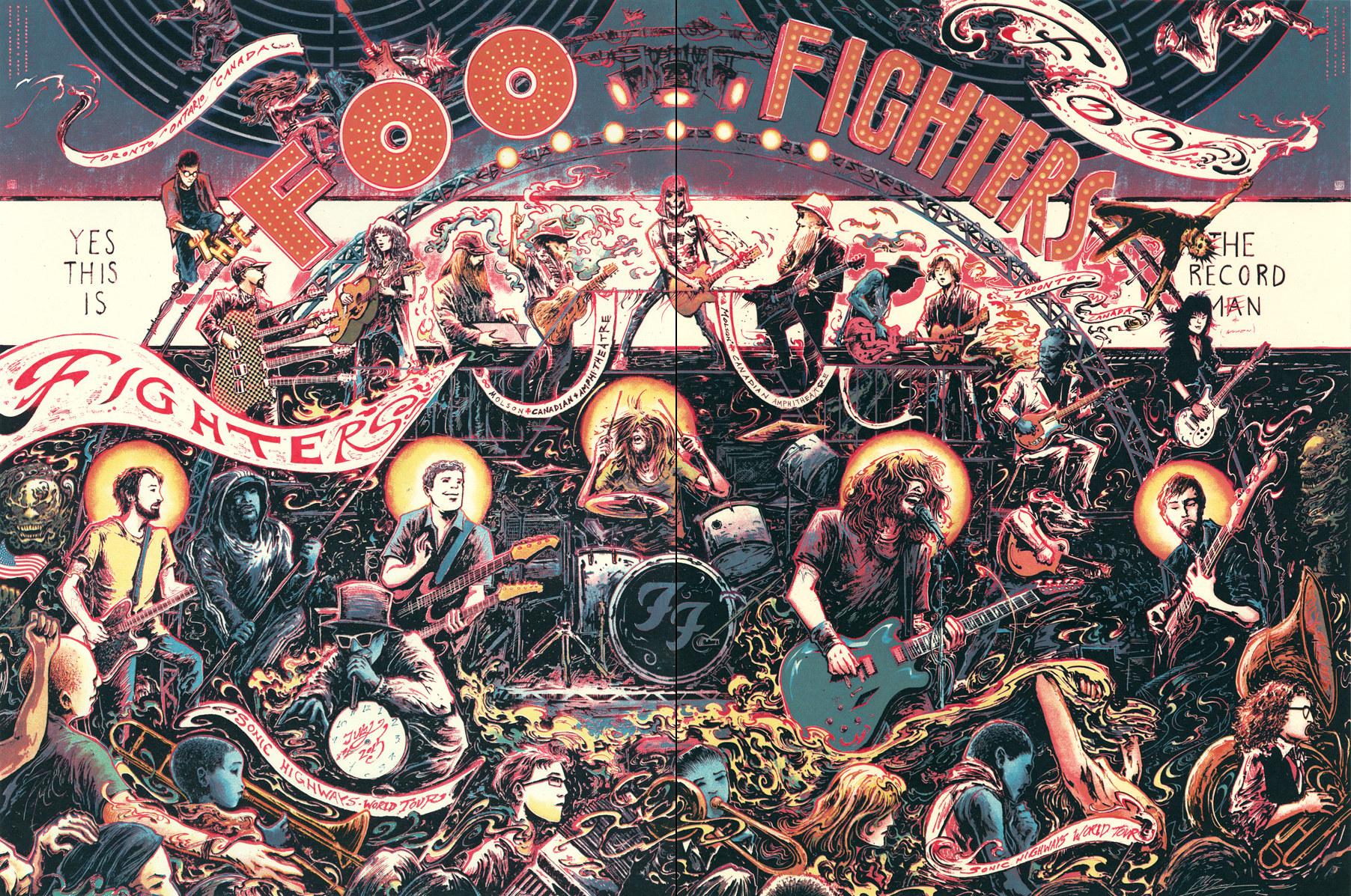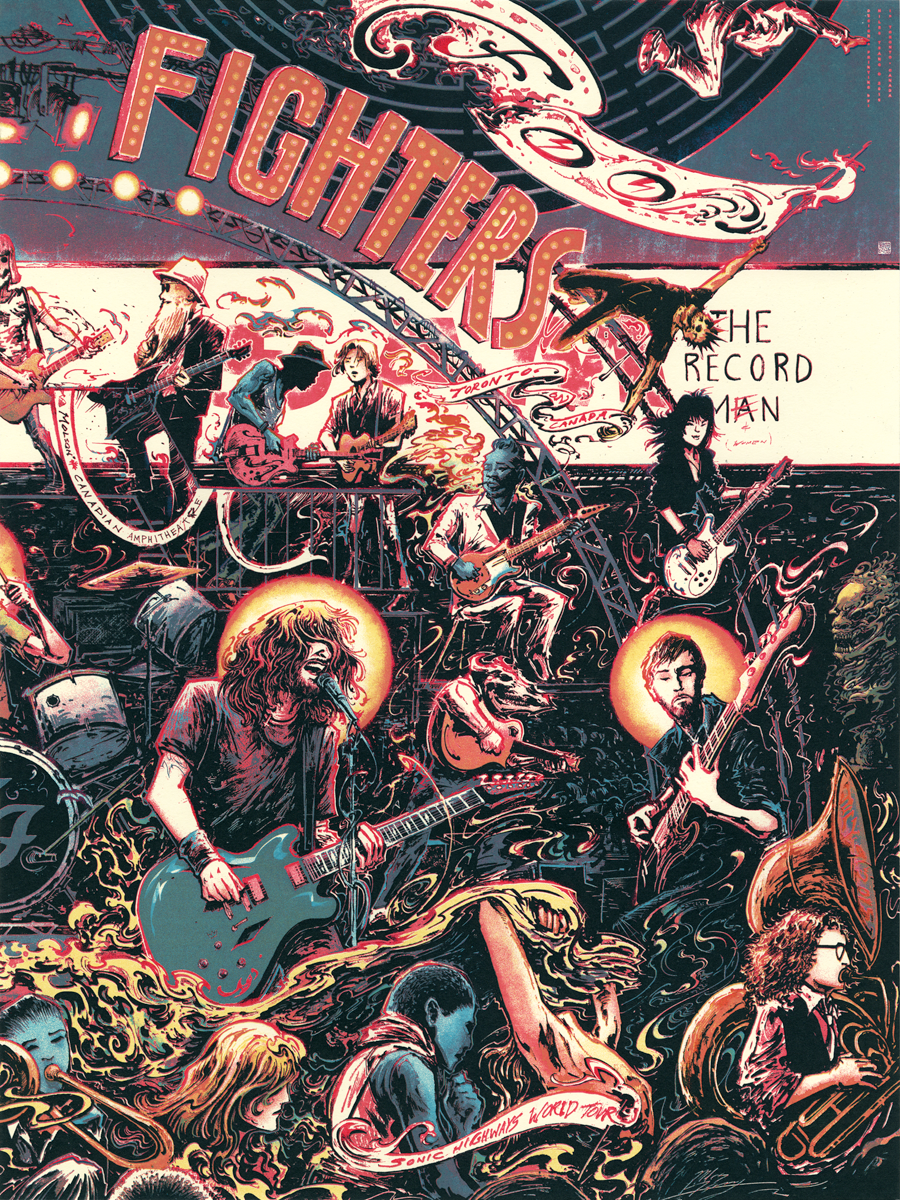 sold out
Foo Fighters - 07.[08+09].2015. / Toronto, ON
18" by 24"
5-Colour Screen print on French Paper (100 lb. Speckletone True White)
Editions of 325. All posters glow in the dark.
Printed, numbered, and signed by the artist.
Commissioned as part of Foo Fighters' Sonic Highways 2015 World Tour.
 
All transactions are in $USD.
On sale at a random time on Saturday, July 11th, 2015.
Limit of one copy of each date per household
Please subscribe to the mailing list/newsletter for info on new releases.
A commemorative set of merch gigposters commissioned as part of Foo Fighters' Sonic Highways' 2015 World Tour stop at the Molson Canadian Amphitheater created by illustrator and printmaker Miles Tsang in Toronto, Ontario.