311 - 2019.4.18. / Ogden Theatre / Denver, CO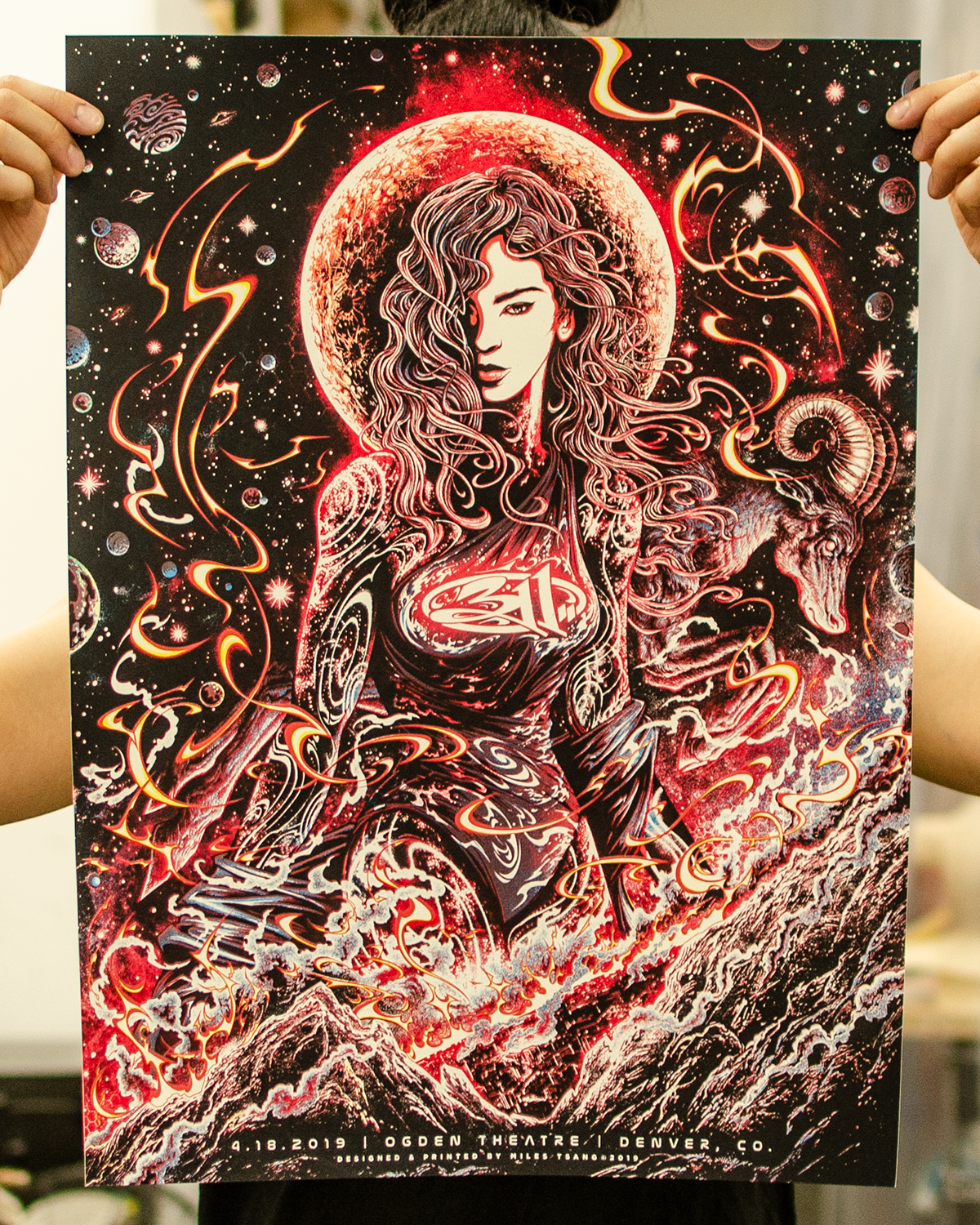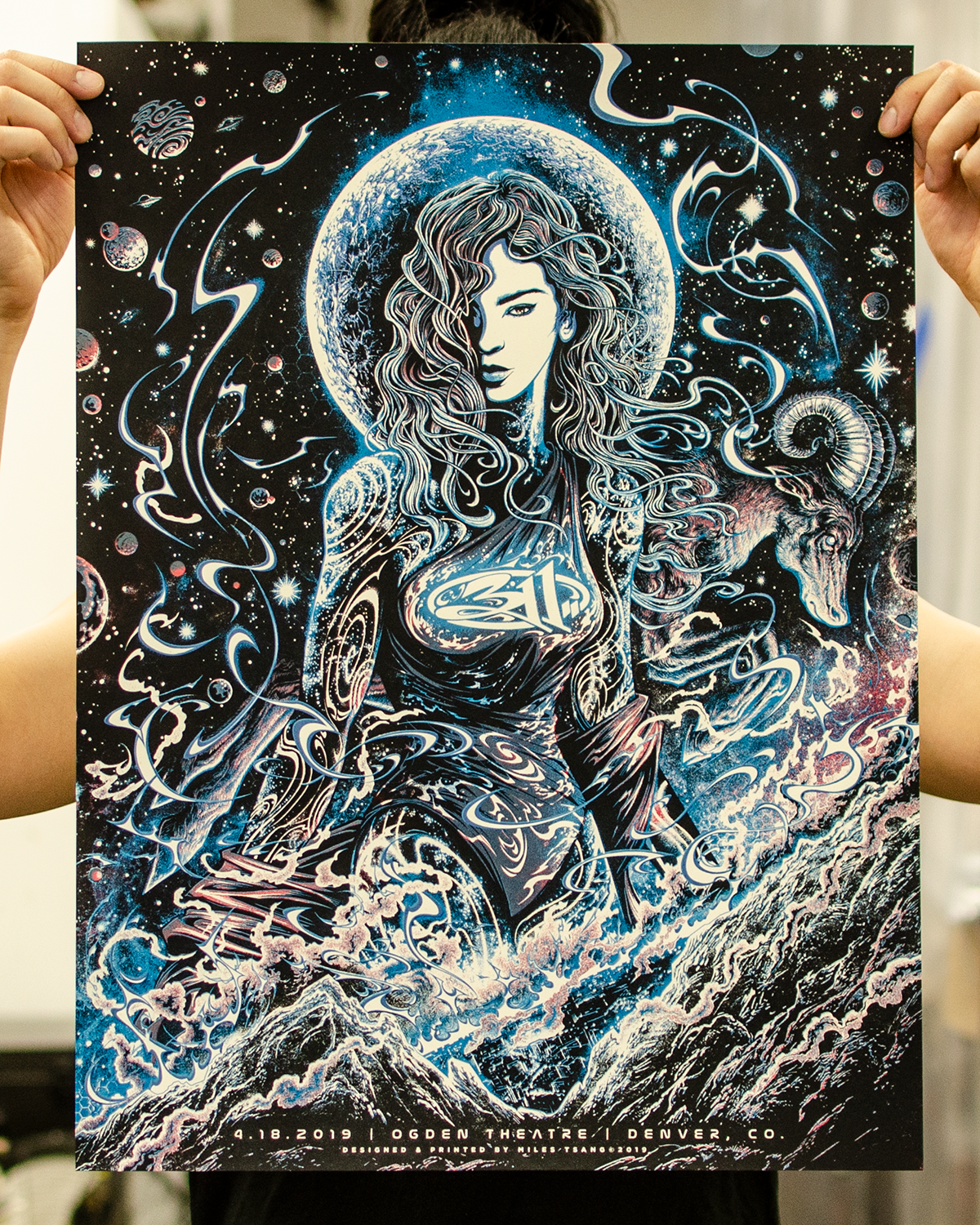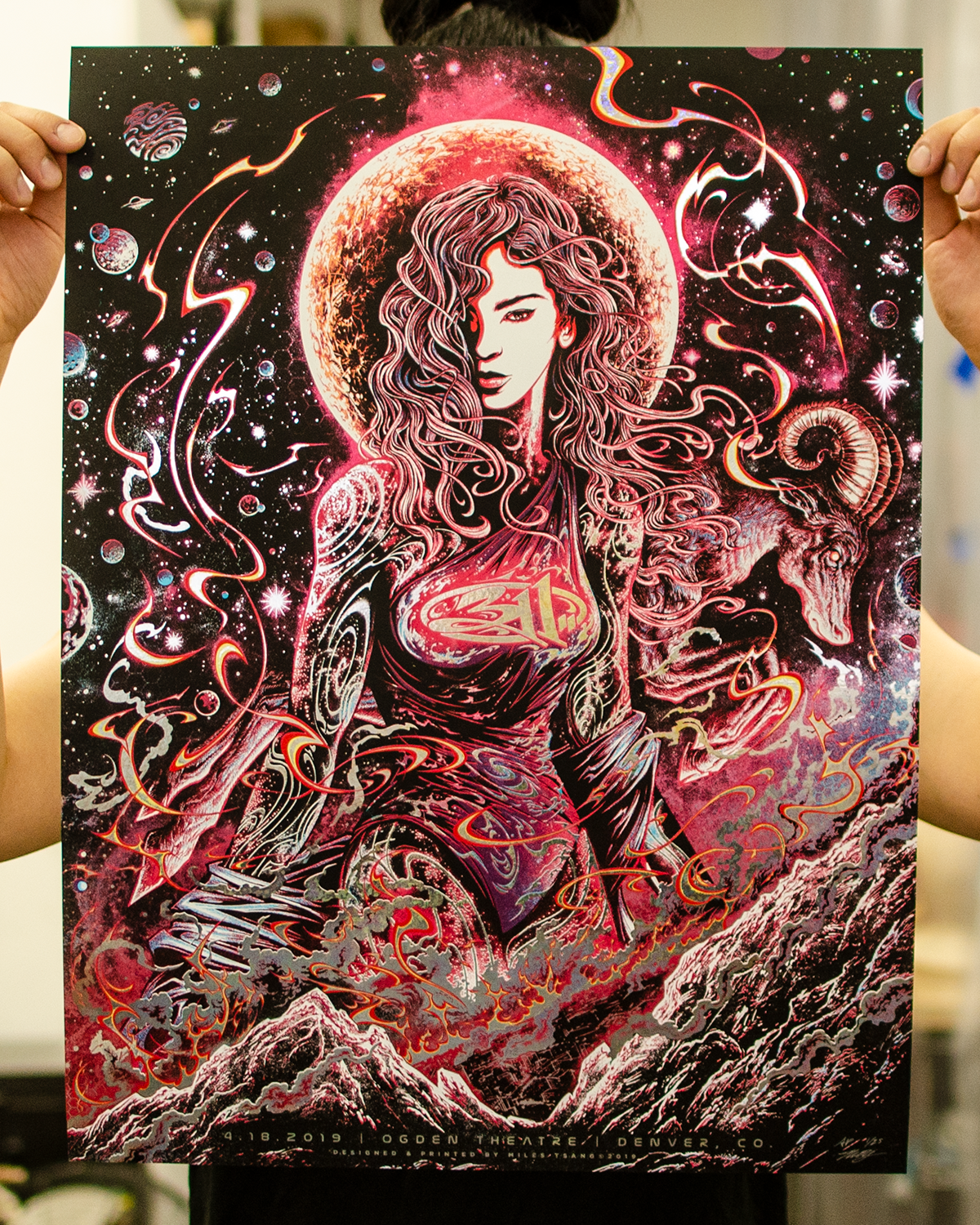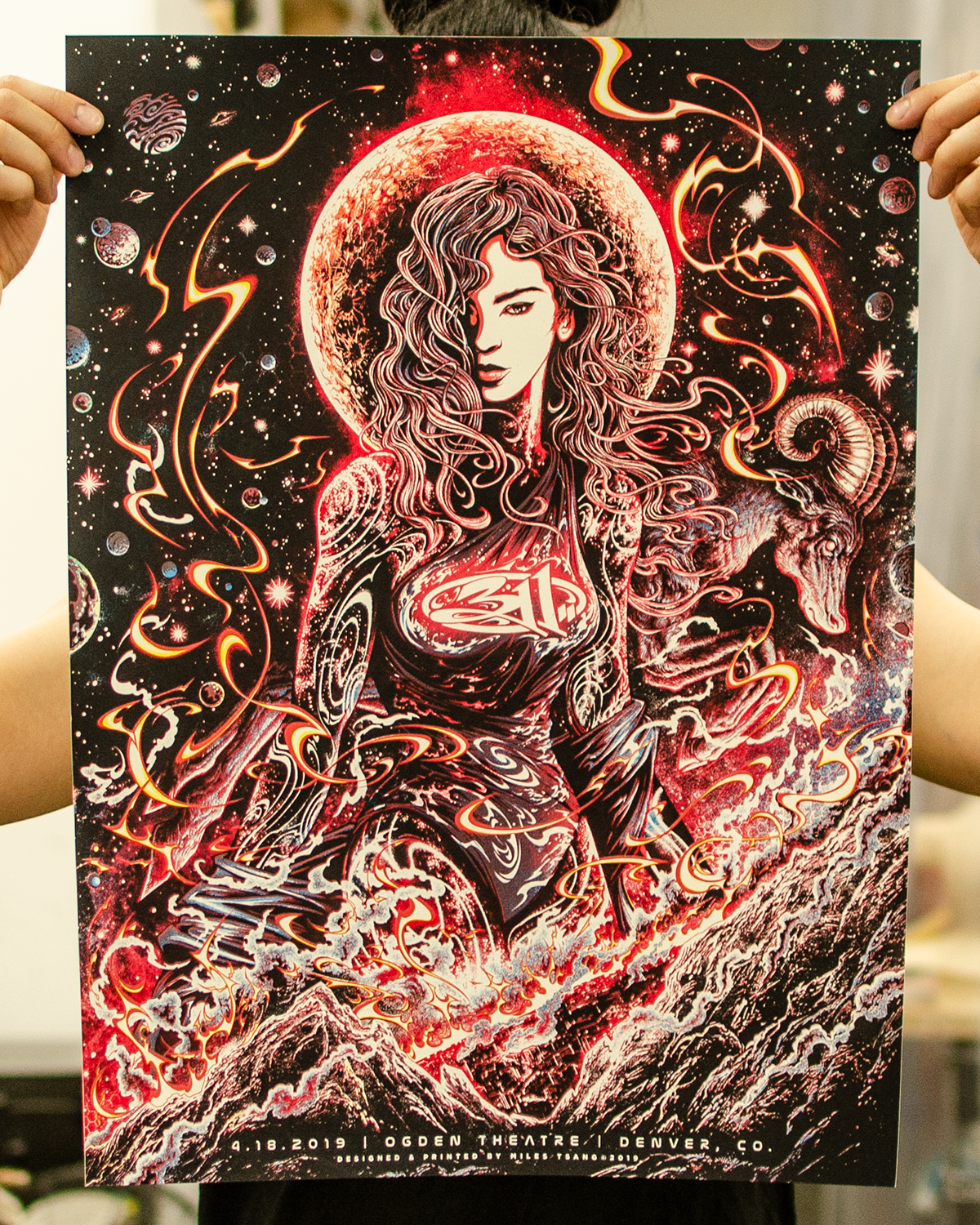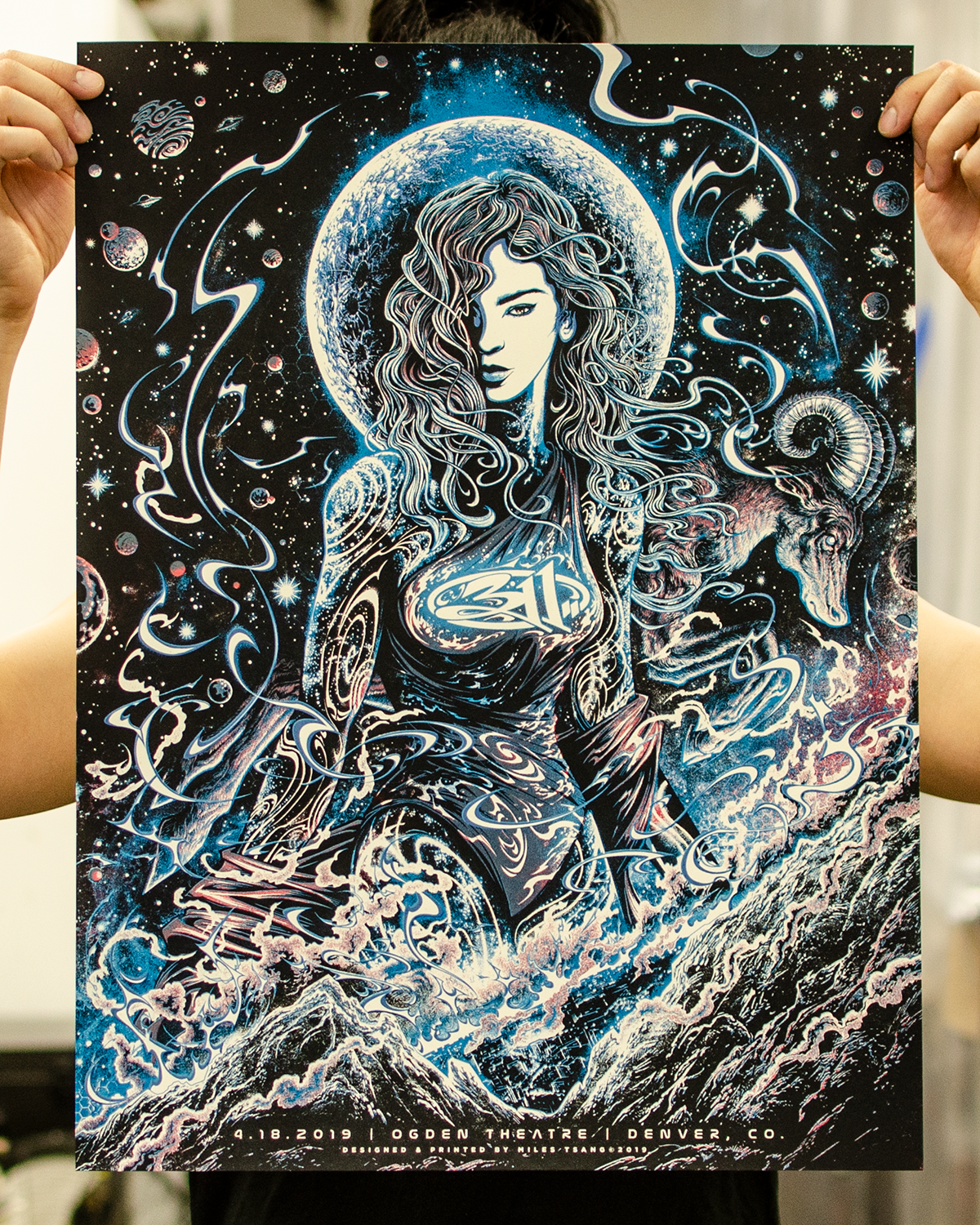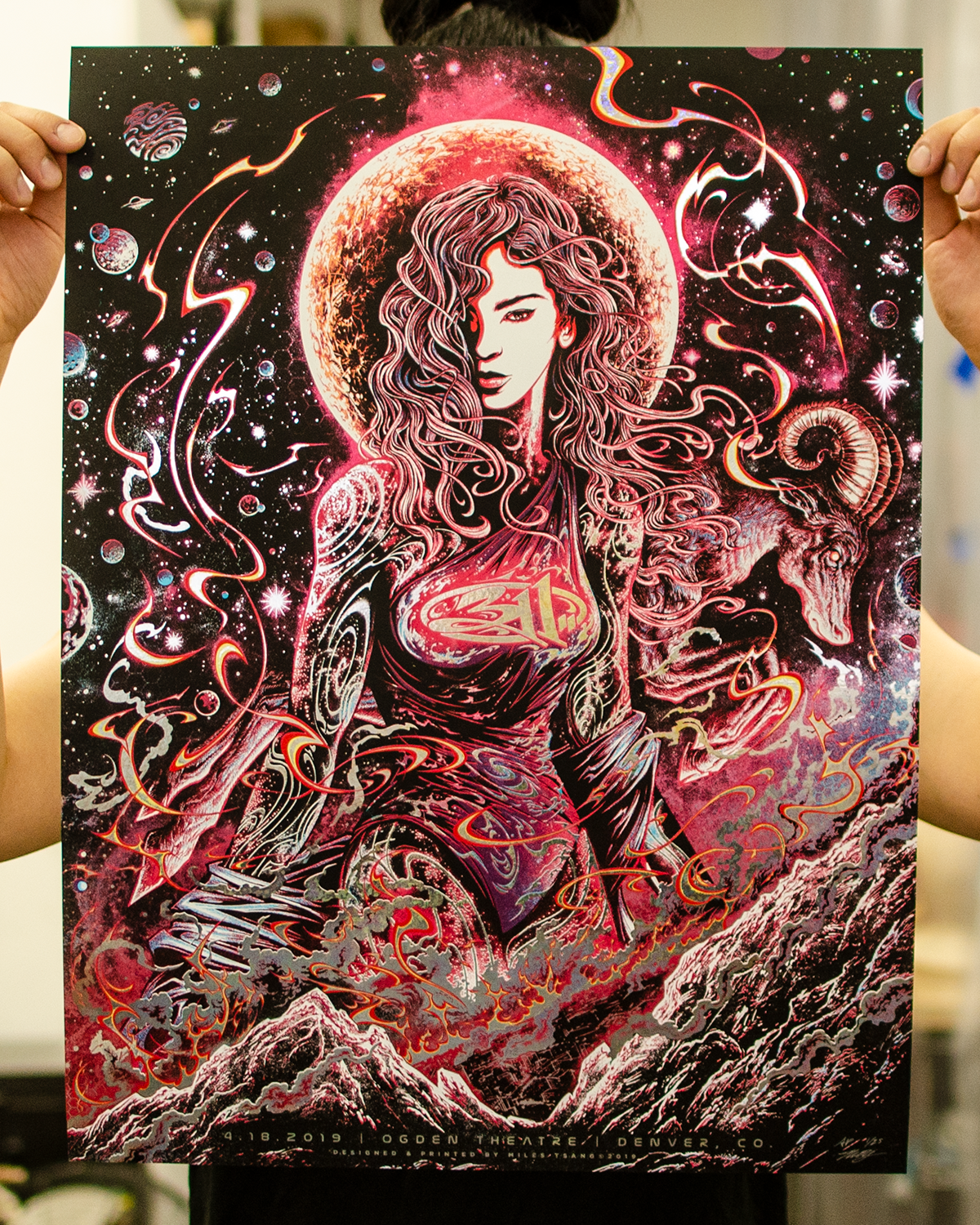 sold out
311 - 2019.4.18. / Ogden Theatre / Denver, CO
18" by 24" 5-colour screenprints.

AP / "Red Hair Mistress" edition of 50. Glows In The Dark.

Alternate Colourway / "Blue Dreamer" edition of 30. Glows In The Dark.

Lava Foil / "Amber Energy" edition of 25.

Printed, signed and numbered by the artist (Miles Tsang) in Toronto, Canada.

Commissioned by 311 to kick off the band's 4/20 weekend shows in Denver, Colorado on their 2019 summer tour.


All transactions are in $USD

Limit of one copy of each variant per household

Please subscribe to the mailing list/newsletter for info on new releases.