C-M-Y-Kaiju / Gojira - 02.13.2013. / Toronto, ON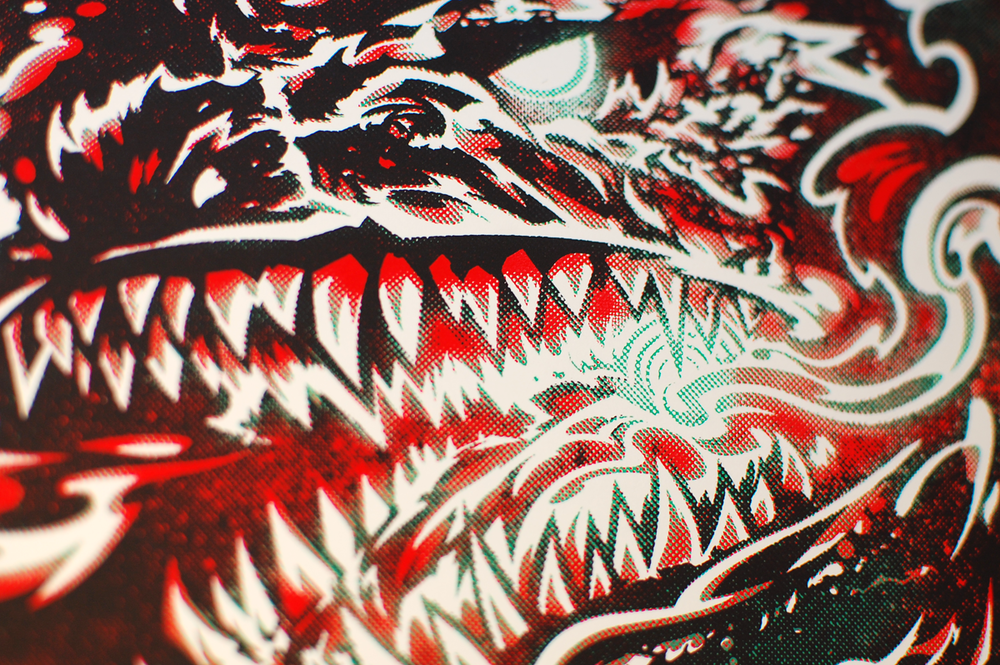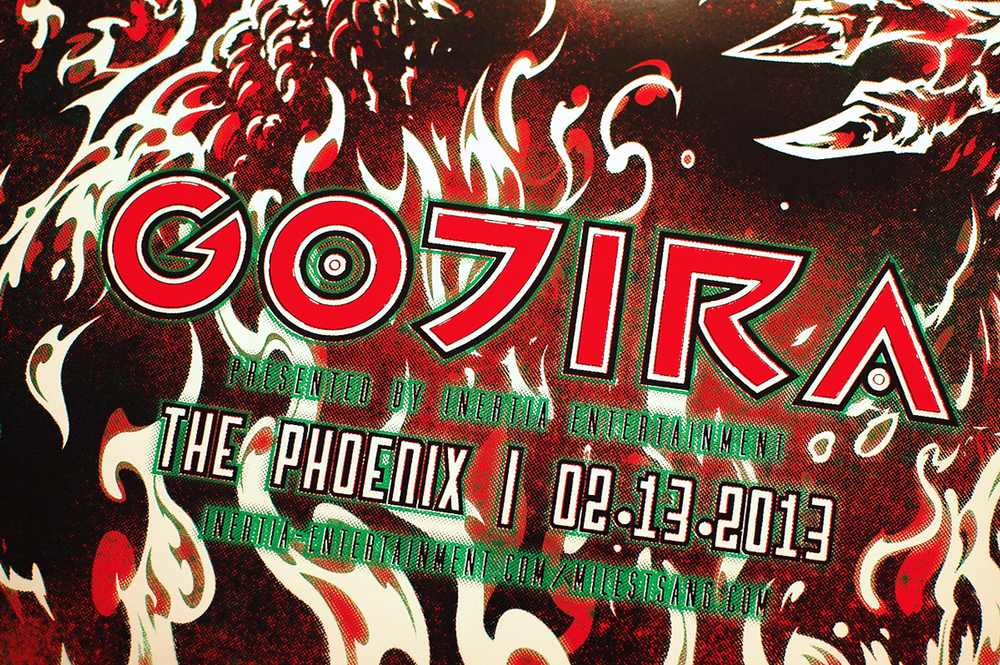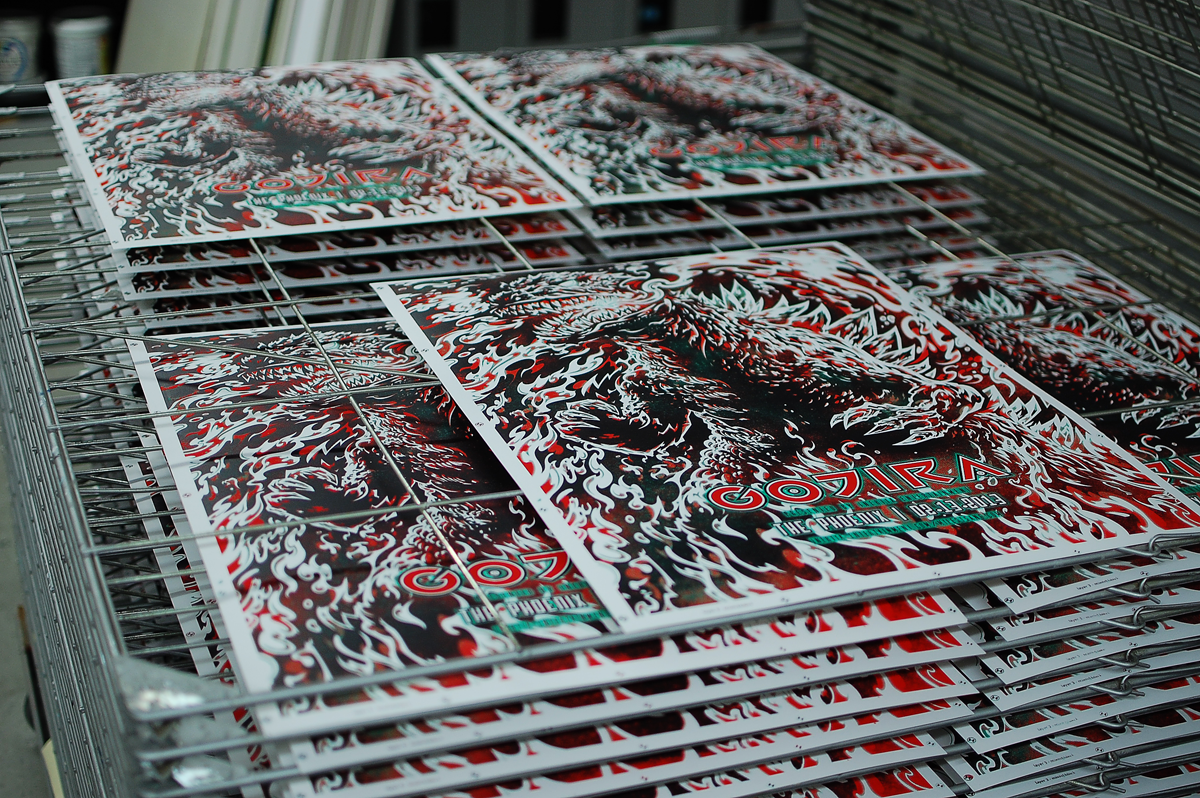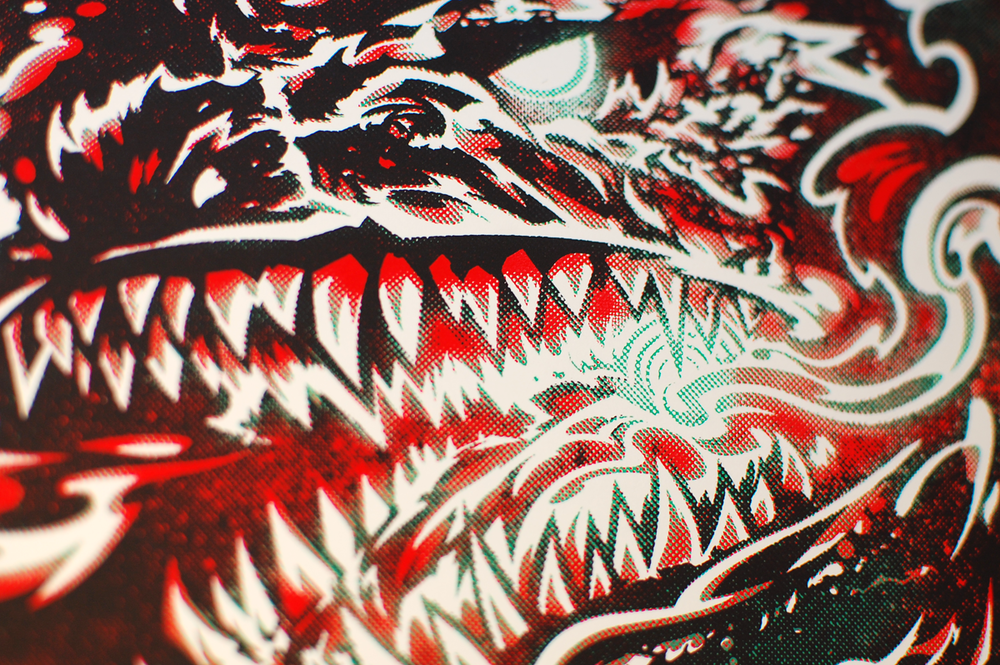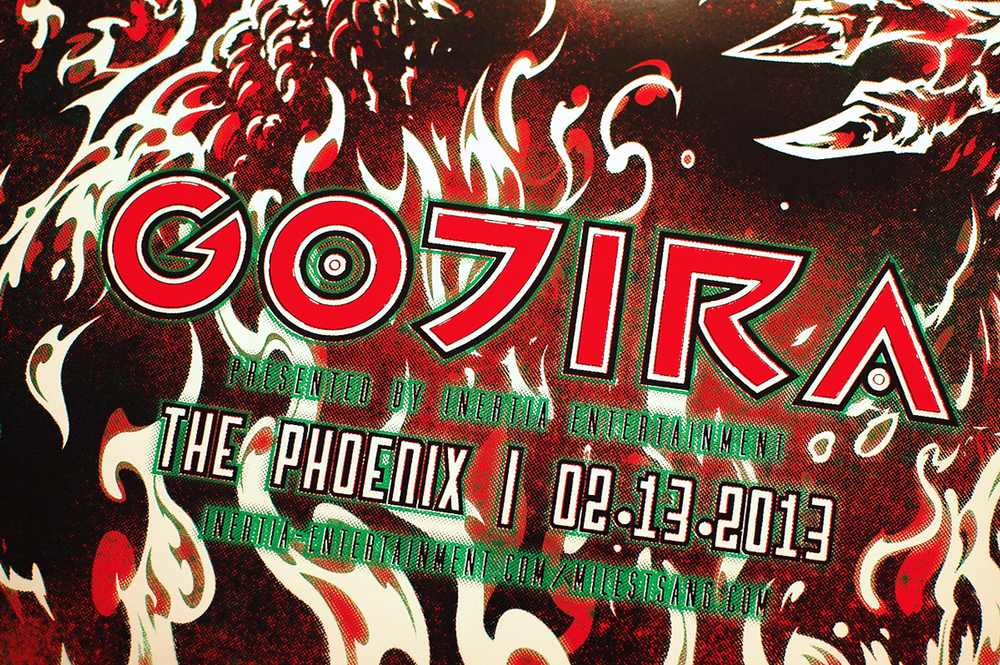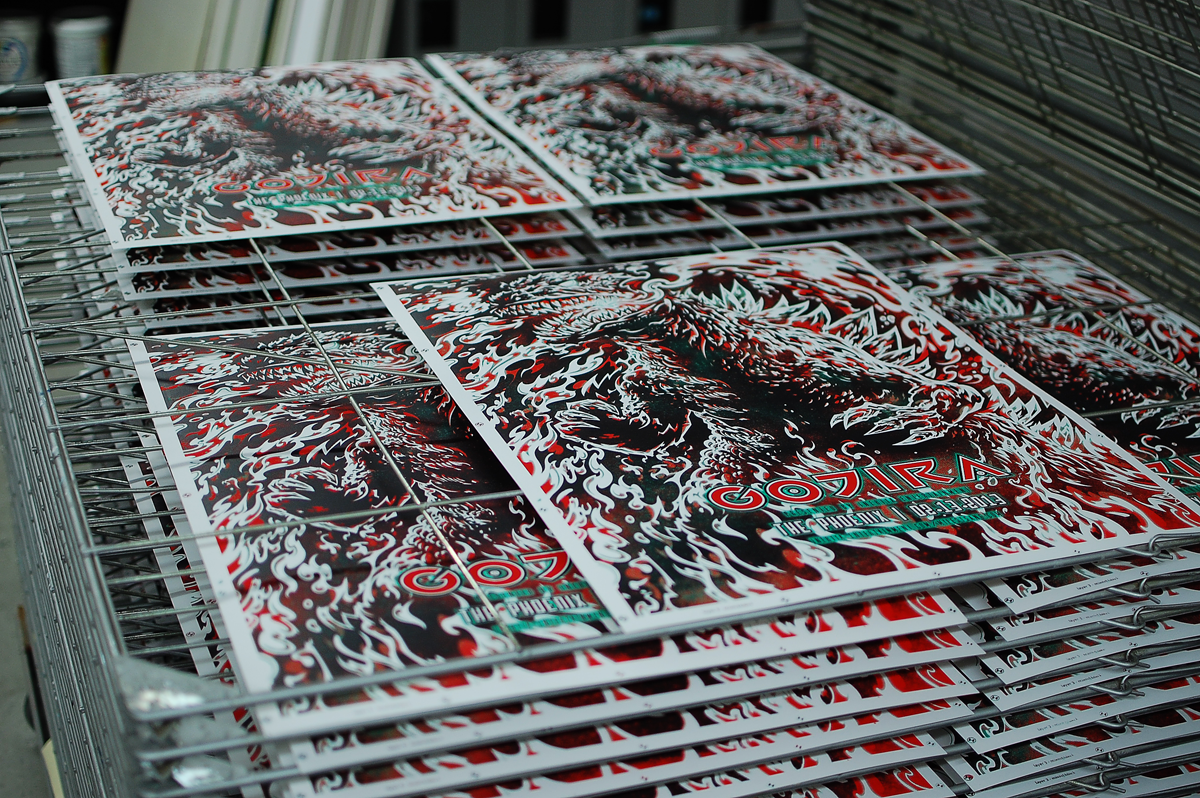 sold out
C-M-Y-Kaiju / Gojira - 02.13.2013. / Toronto, ON
18" by 24".
4 color screen print on French Paper (110lb. Smart White).
Mixed blue-green, transparent red, translucent glow-in-the-dark, and mixed black inks used.
Edition of 90
Hand-printed, numbered, and signed.
Created to commemorate French metal band Gojira's stop at The Phoenix in Toronto, Ontario on Wednesday, February 13th, 2013.
 
All transactions are in $USD.
Limit: 1 copy of each variant per household.