Dave Matthews Band - 7.27.2016 / Tampa, FL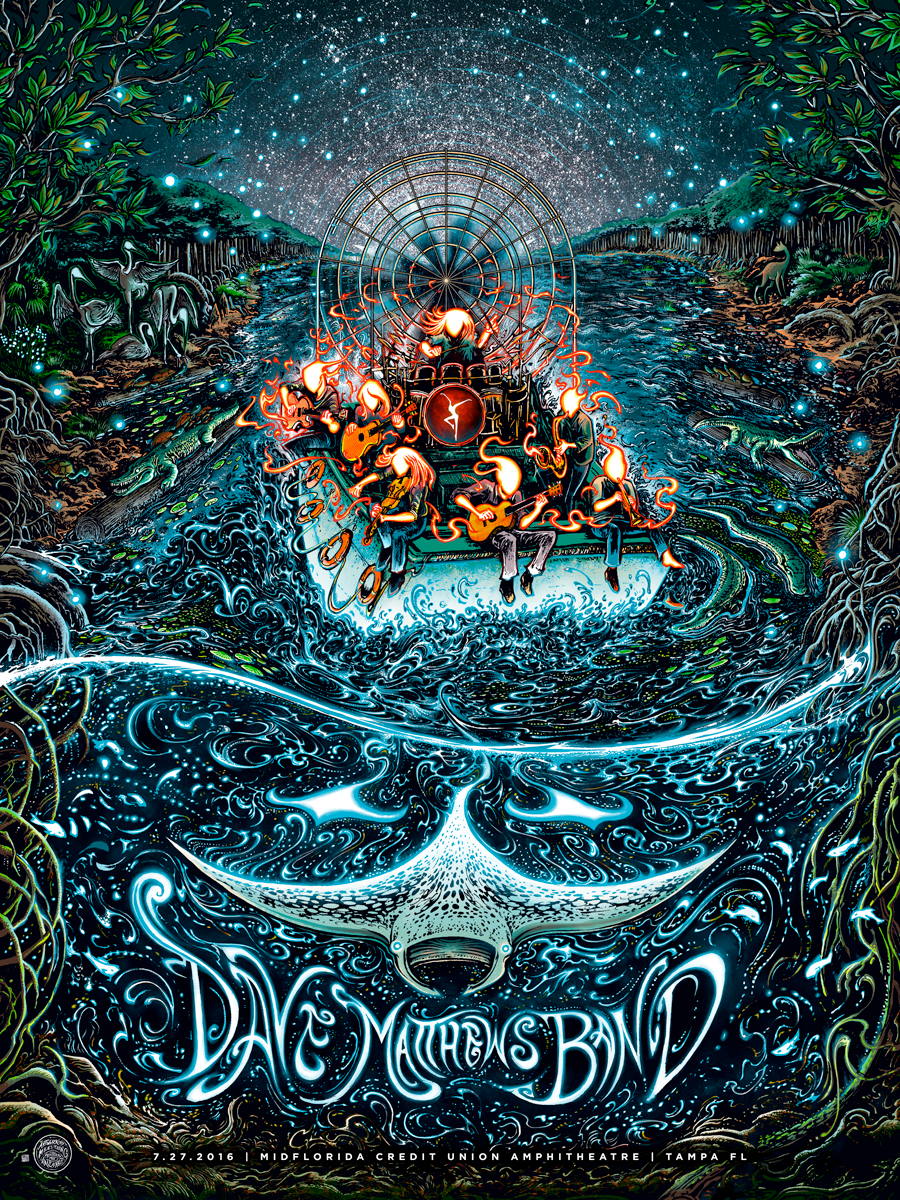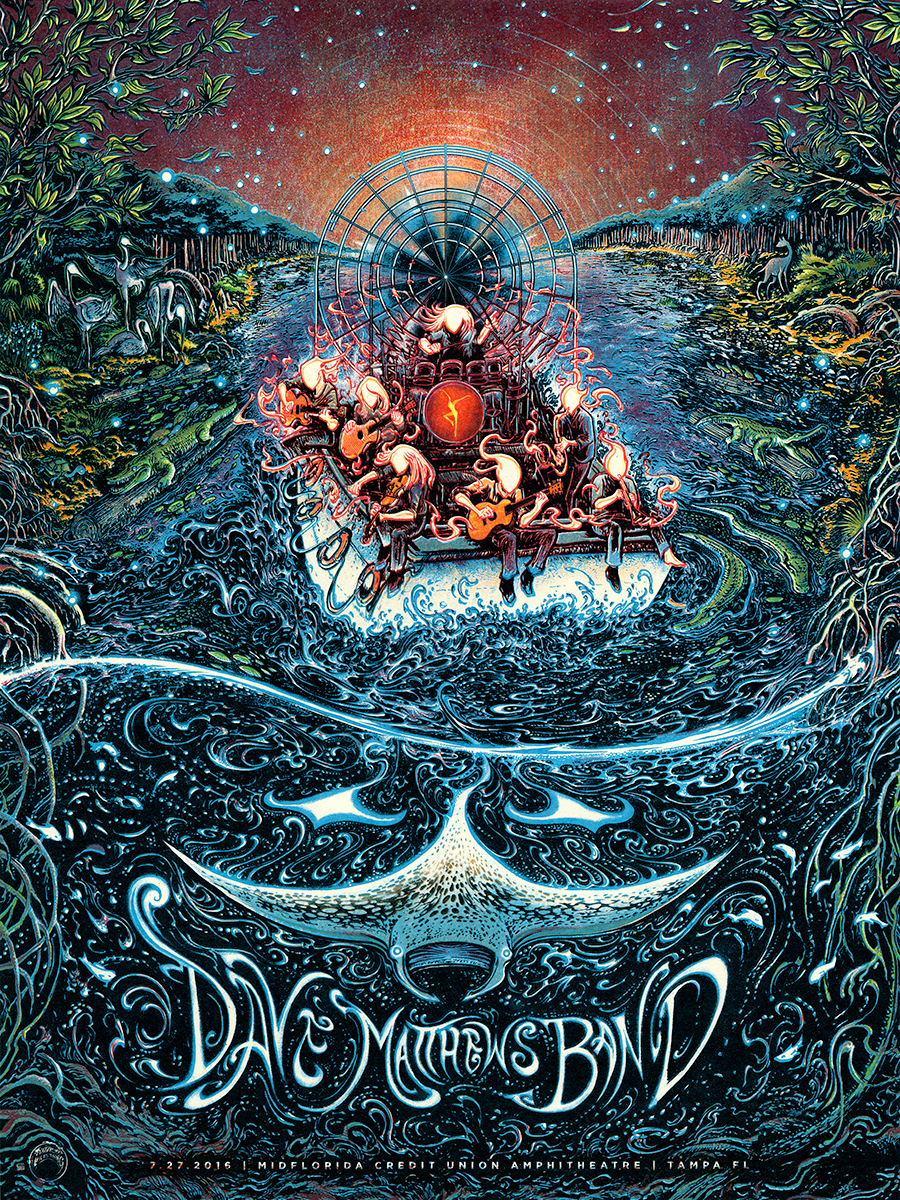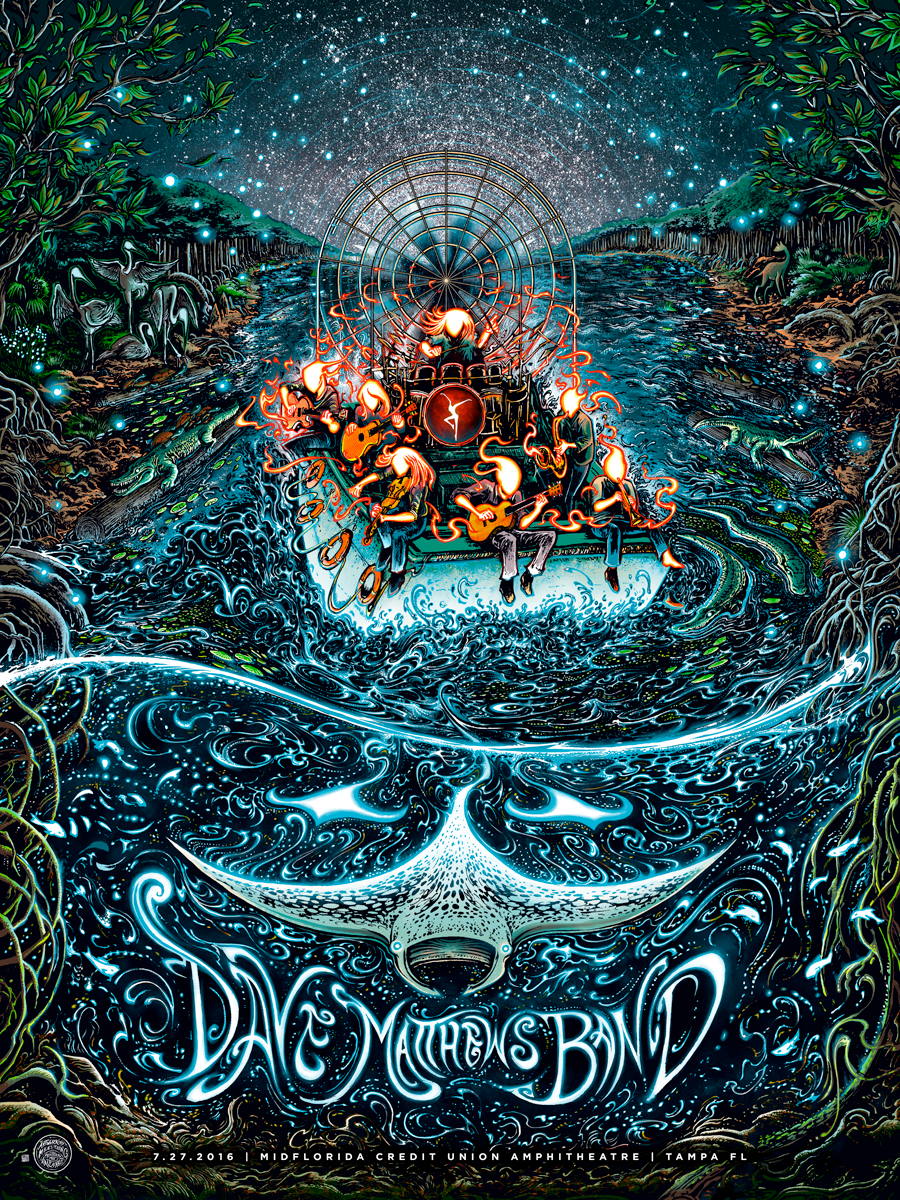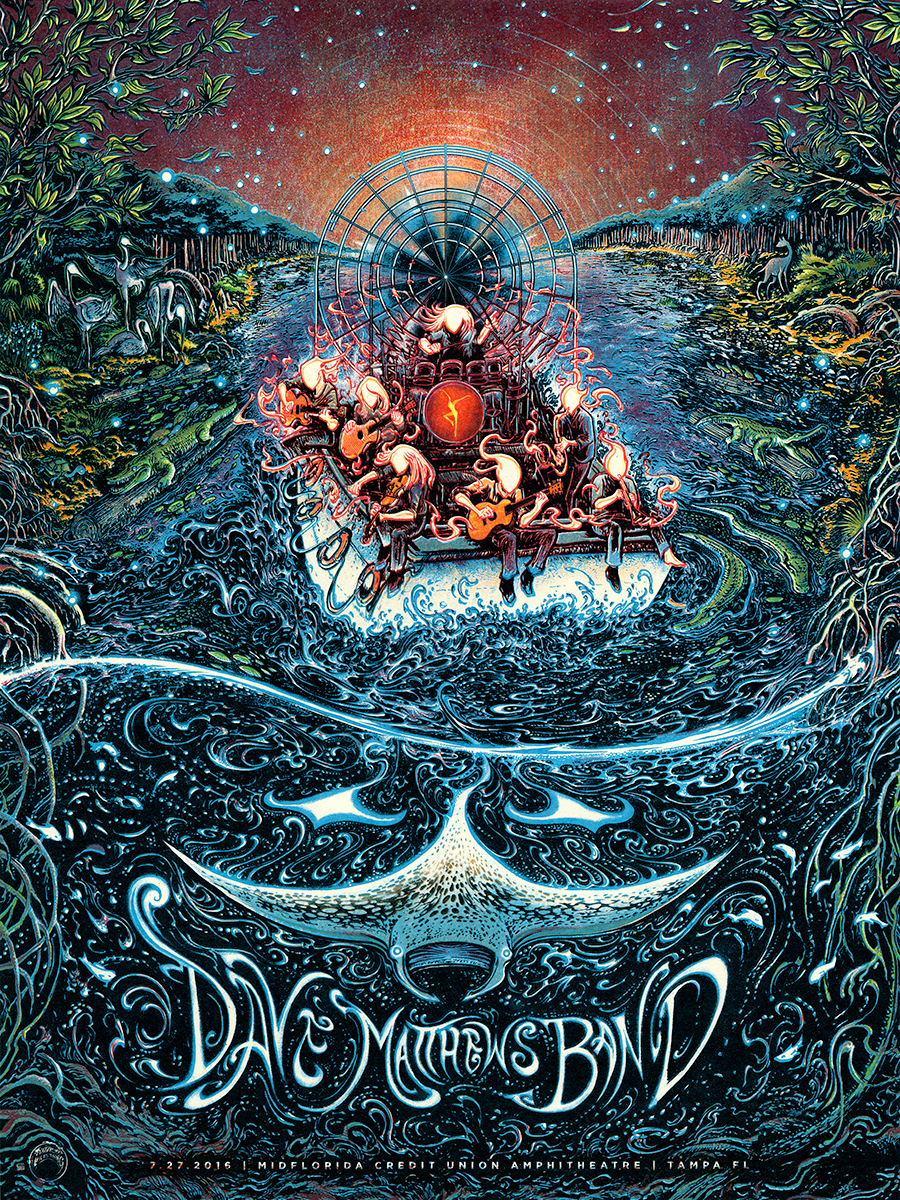 sold out
Dave Matthews Band - 7.27.2016 / Tampa, FL
18" by 24"
6-Colour Screen-print
Editions of 60 Regular and 50 "Dawn" alternate colourways. Only the variant (Dawn) glows in the dark.
Signed and numbered by the artist and printed by The Half & Half.
Commissioned by Dave Matthews Band as part of their Summer 2016 Tour Series
 
All transactions are in $USD
Limit of one copy of each variant per household
Please subscribe to the mailing list/newsletter for info on new releases.