Dave Matthews & Tim Reynolds - 2019.02.17. / Riviera Maya, Mexico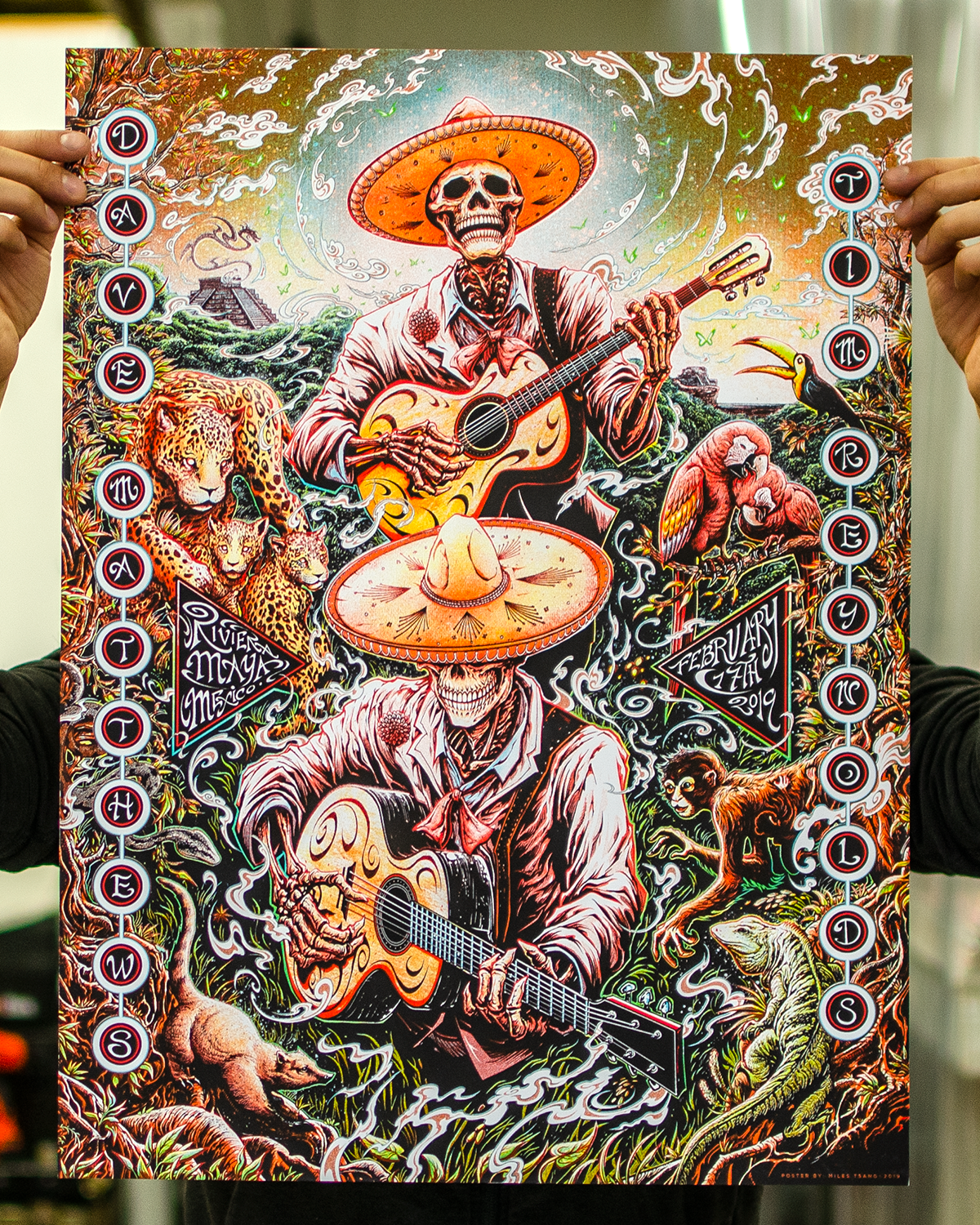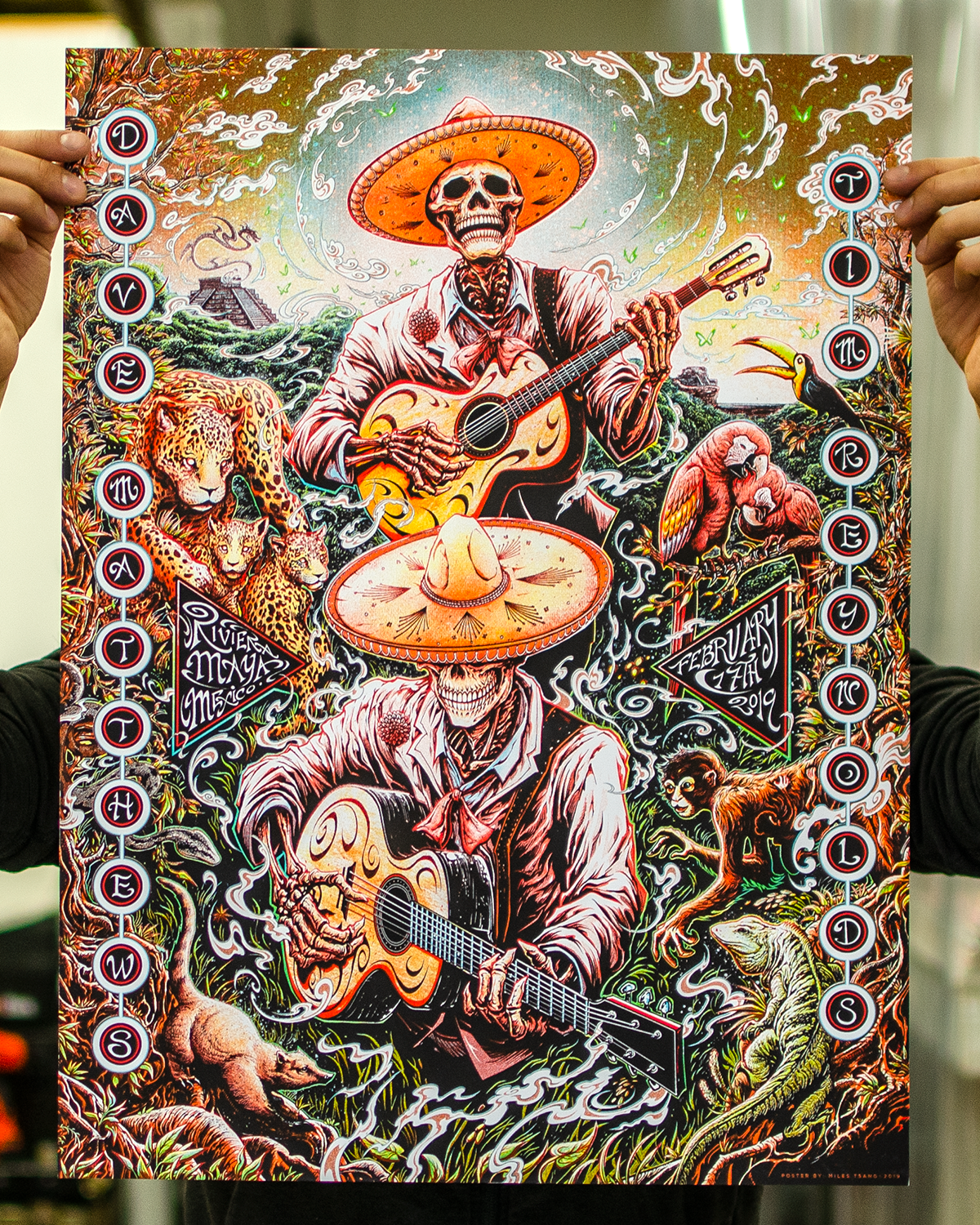 sold out
Dave Matthews & Tim Reynolds - 2019.02.17. / Riviera Maya, Mexico
18" by 24" 5-colour screenprints.

AP / Regular Edition of 100.

Signed and numbered by the artist (Miles Tsang) and printed by The Half & Half in Columbia, SC.

Commissioned by Dave Matthews & Tim Reynolds to celebrate the third night of their spring 2019 Riviera Maya shows.


All transactions are in $USD

Limit of one copy of each variant per household

Please subscribe to the mailing list/newsletter for info on new releases.