Nine Inch Nails + Soundgarden + OneohtrixPointNever / 2014.07.[27.+29.+30.]+08.01. / North America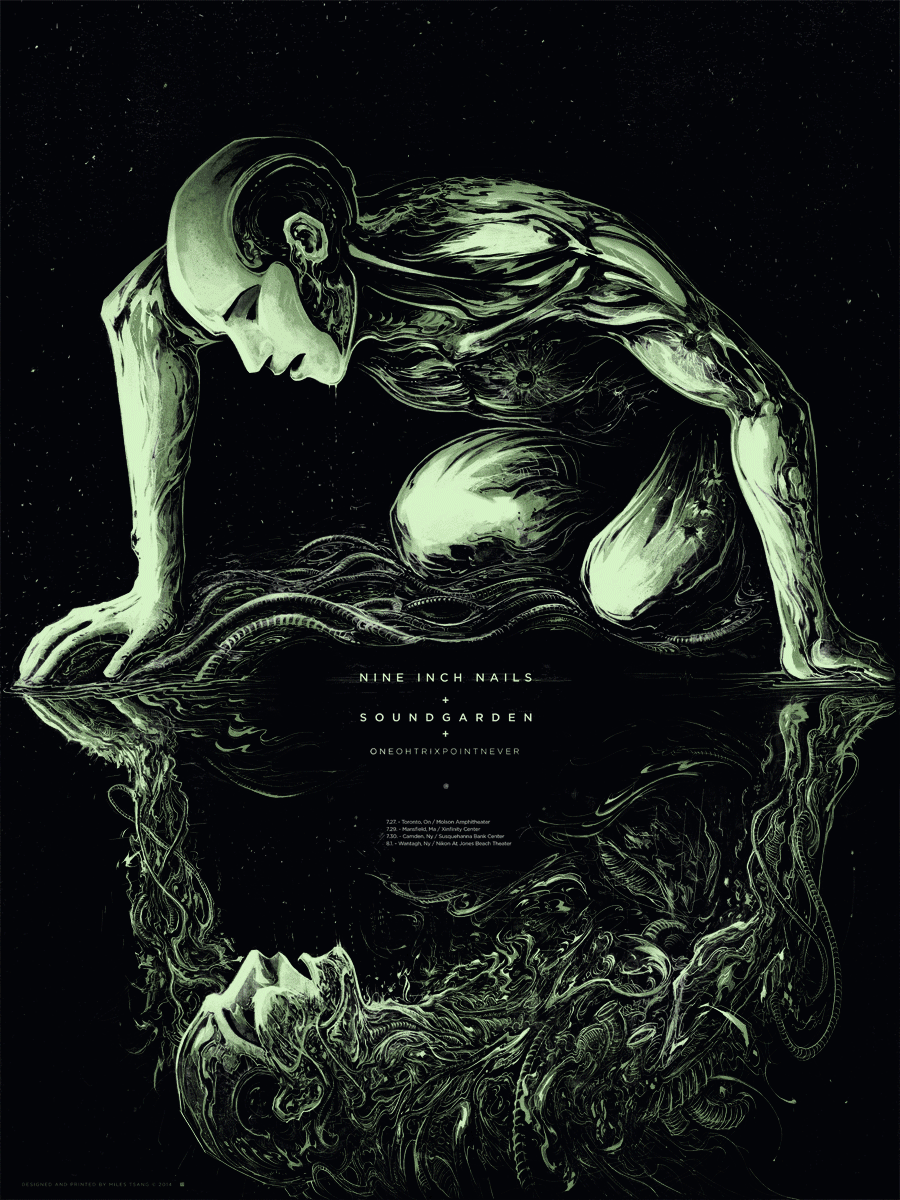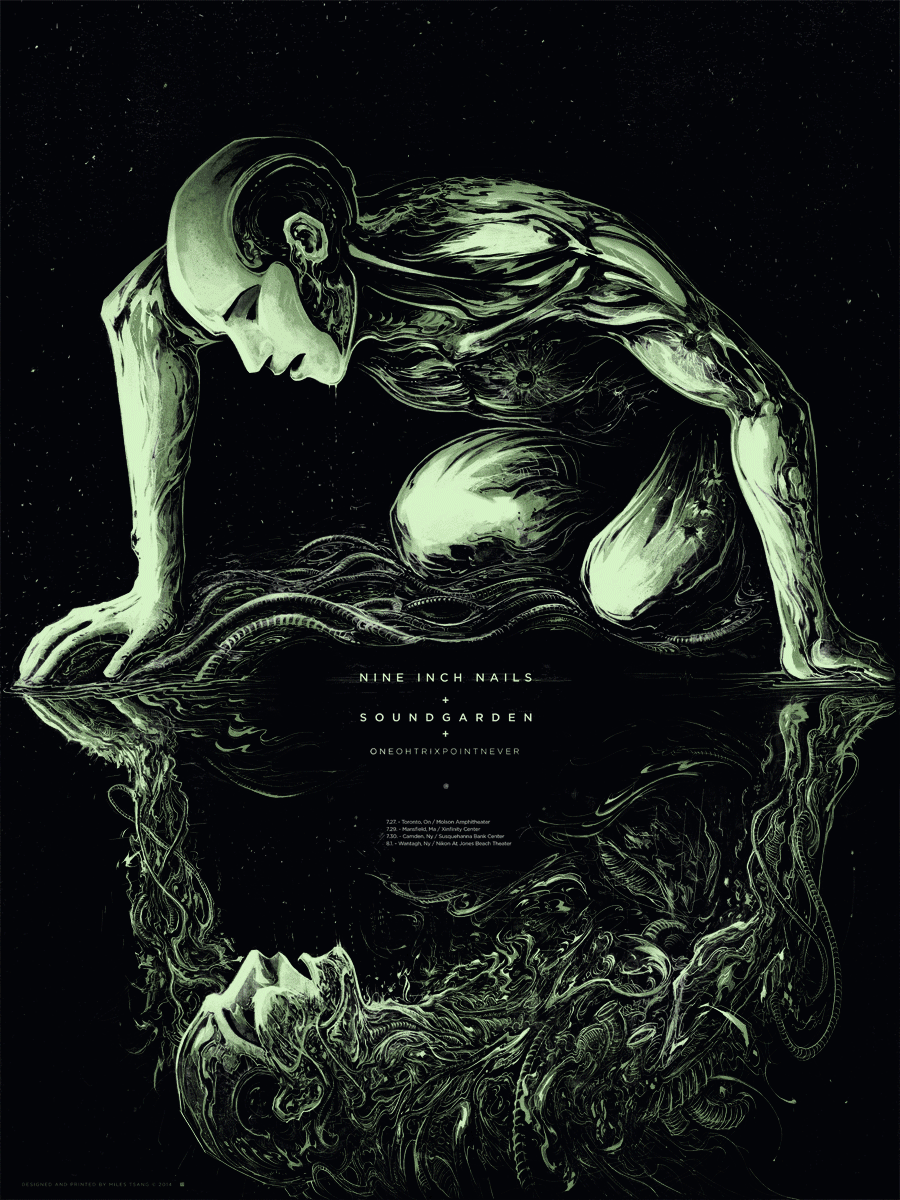 sold out
Nine Inch Nails + Soundgarden + OneohtrixPointNever / 2014.07.[27.+29.+30.]+08.01. / North America
17.75" by 23.5"
Screen print on French Paper (100 lb. Speckletone True White.
5 Colours (4 Daylight, 1 Glow) • Edition of 400 (< 50 online).
Printed, numbered, and signed by the artist
Created to commemorate some of Nine Inch Nails' North American Tension Tour dates with Soundgarden and Oneohtrix Point Never supporting on July 27th, 29th, and 30th as well as August 1st, 2014.
All transactions are in $USD.
Onsale Saturday August 2nd, 2014.
Limit: 1 copy of each per household.