Queens Of The Stone Age - 2014.07.09. / Bell Centre / Montreal, QC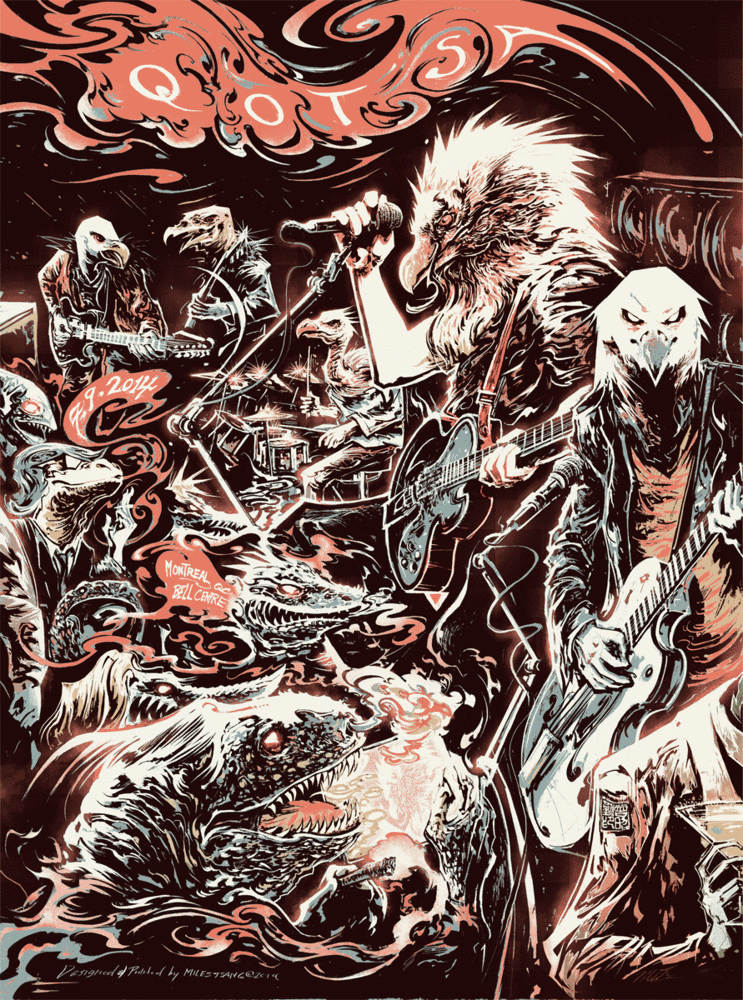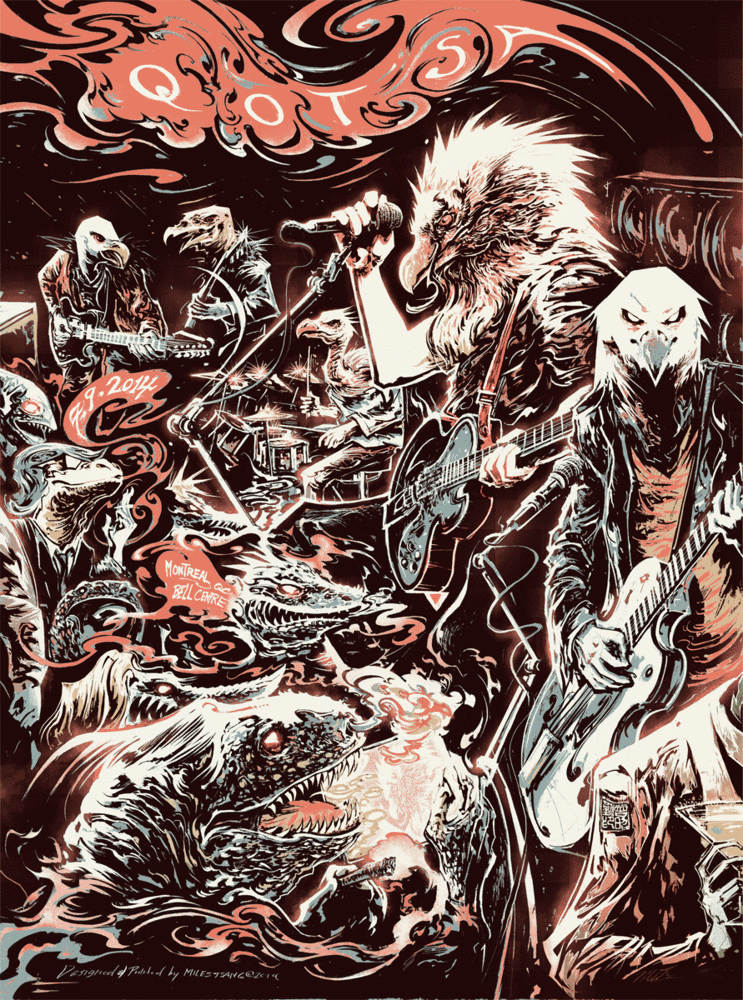 sold out
Queens Of The Stone Age - 2014.07.09. / Bell Centre / Montreal, QC
17.75" by 23.75"
Screen print on French Paper (100 lb. Speckletone True White.
5 Colours (4 Daylight, 1 Glow) • Edition of 205.
Printed, numbered, and signed by the artist
Created to commemorate rock band Queens Of The Stone Age's performance at Bell Centre in Montreal, QC on July 9th, 2014.
All transactions are in $USD.
Onsale Thursday, July 10, 2014.
Limit: 1 copy of each variant per household.