Aliens / Vox Nihilis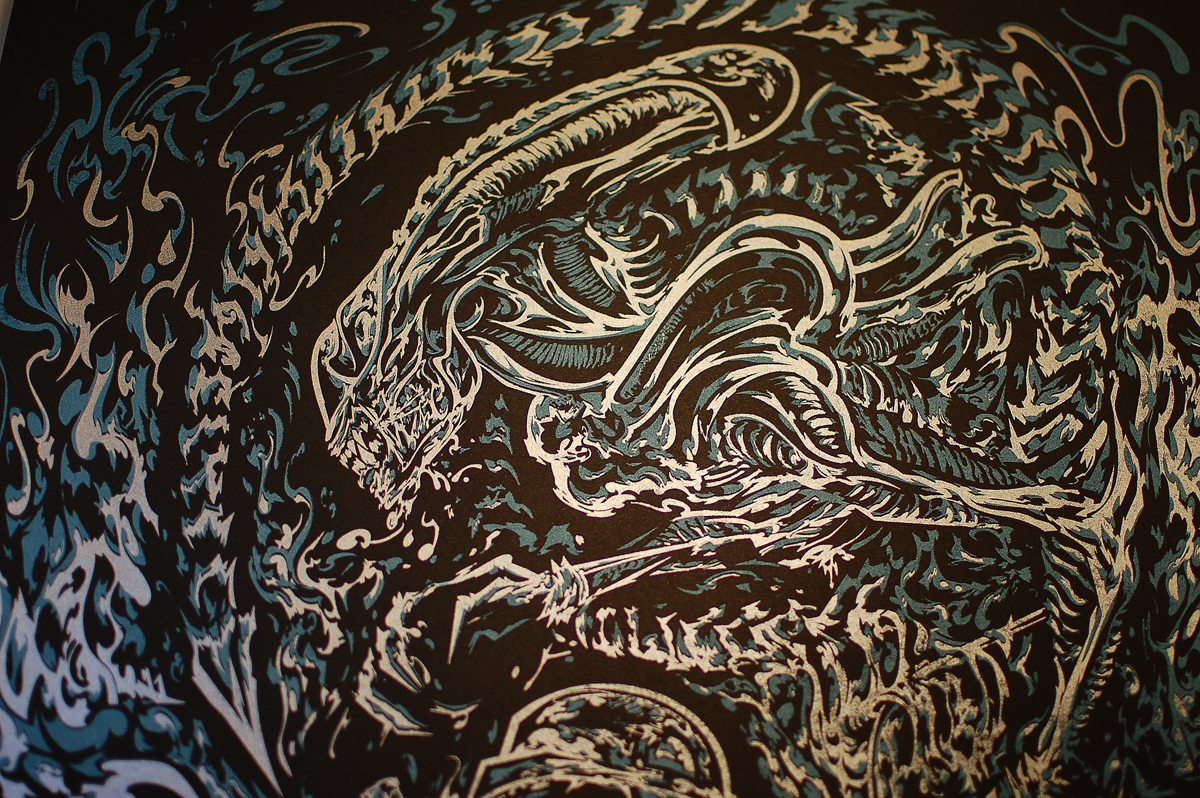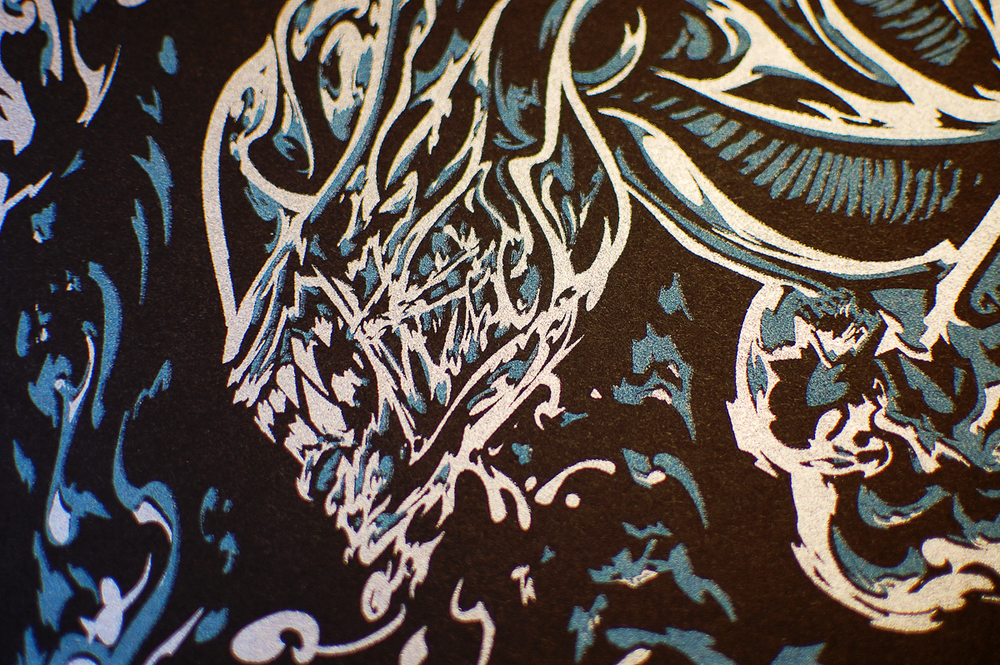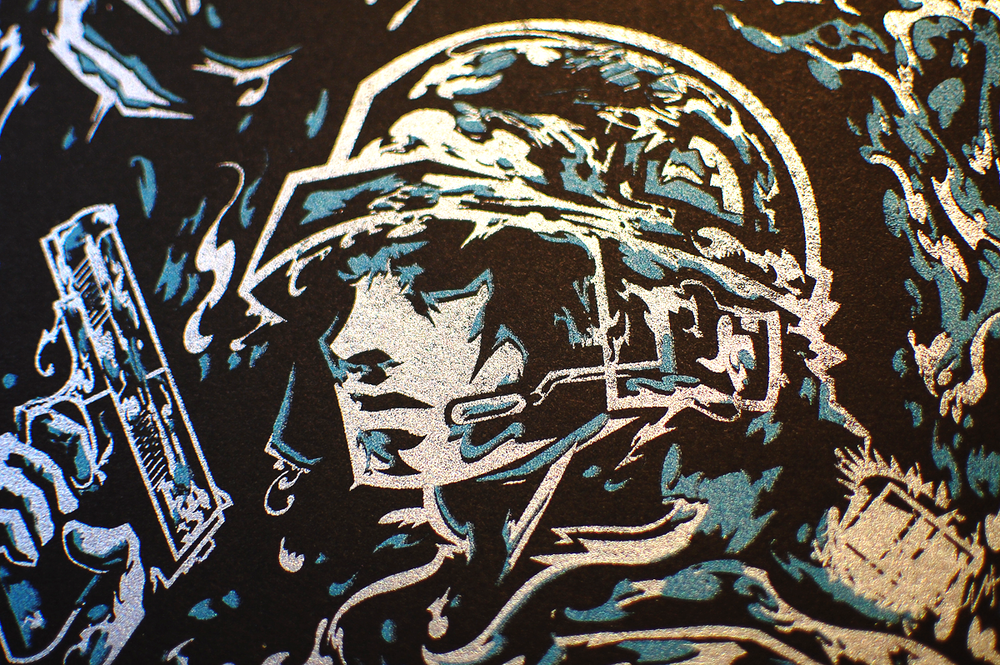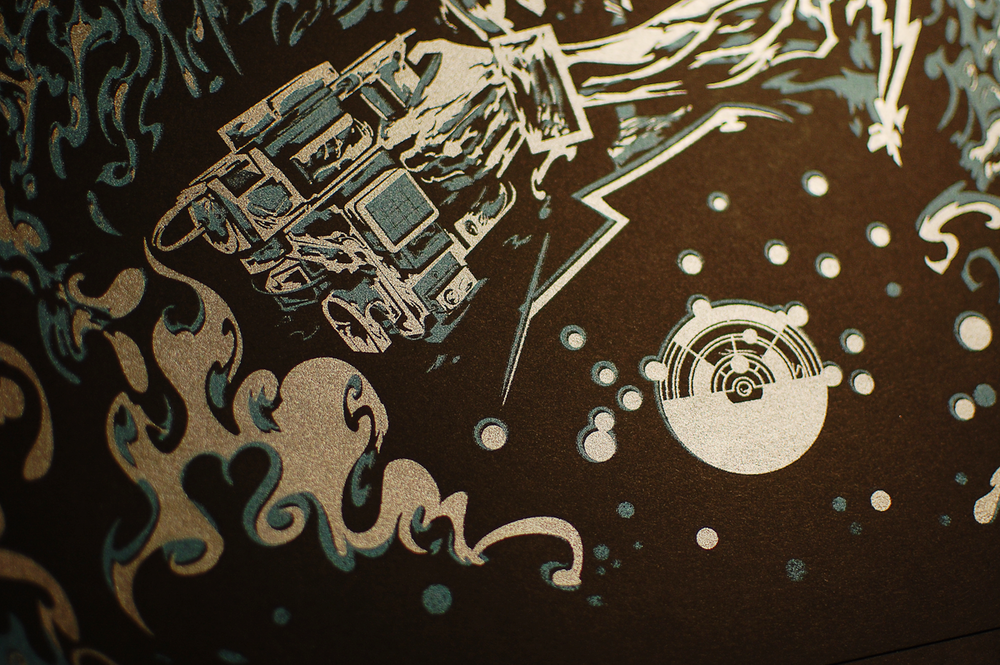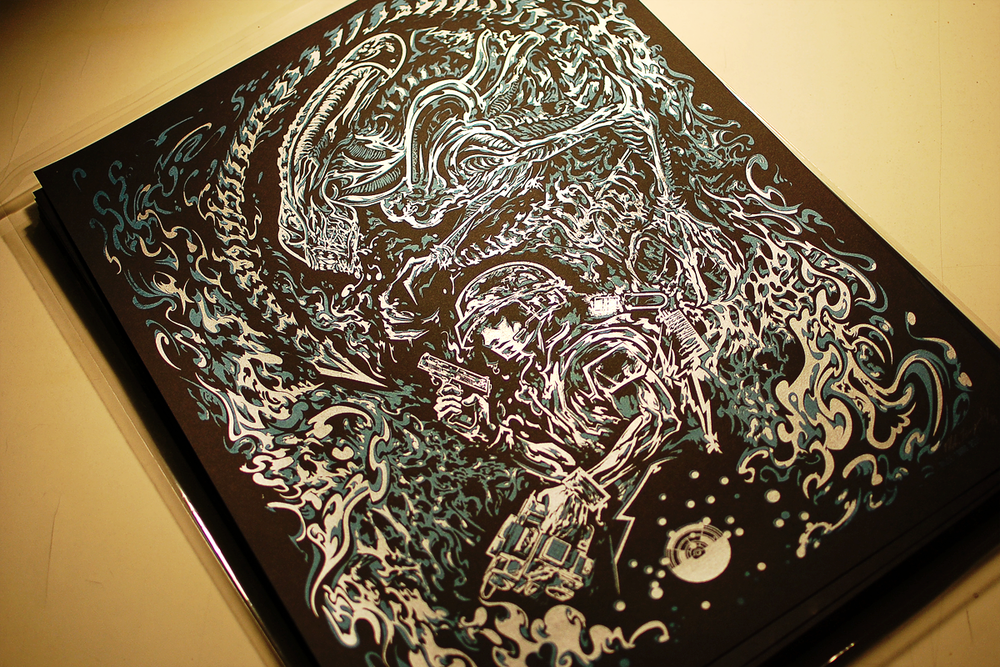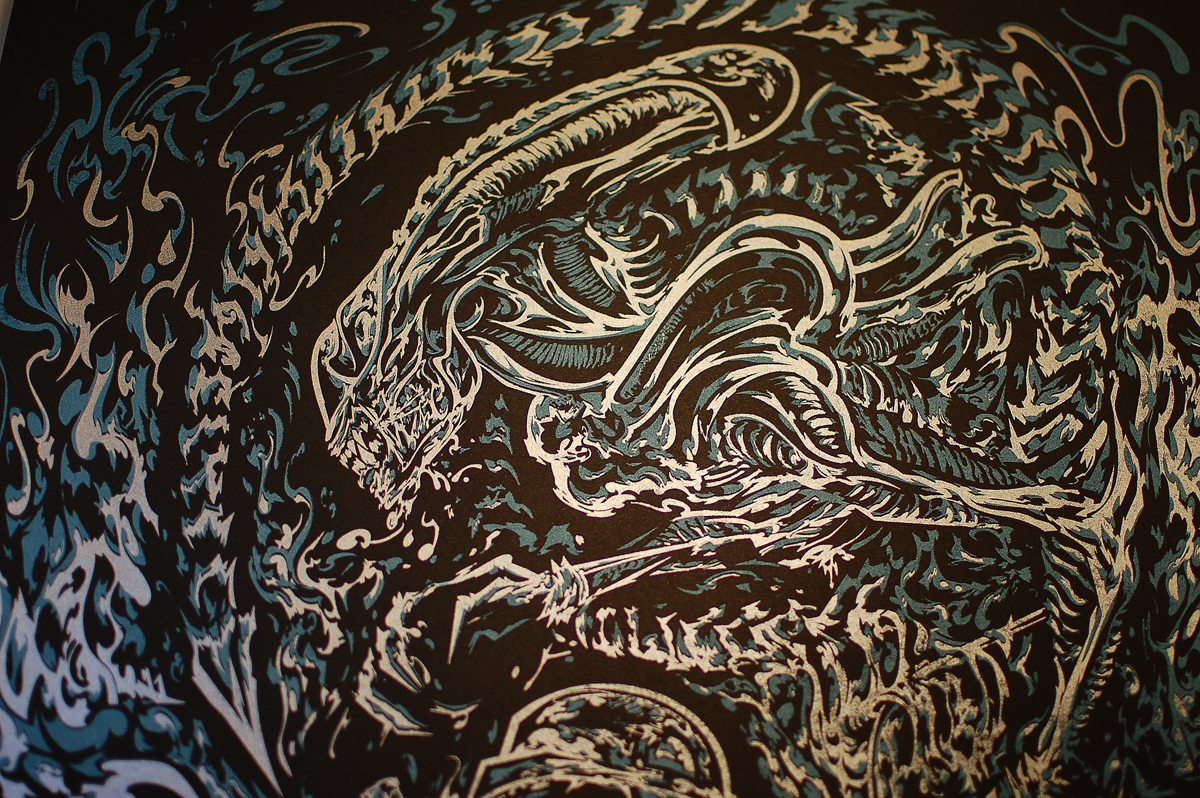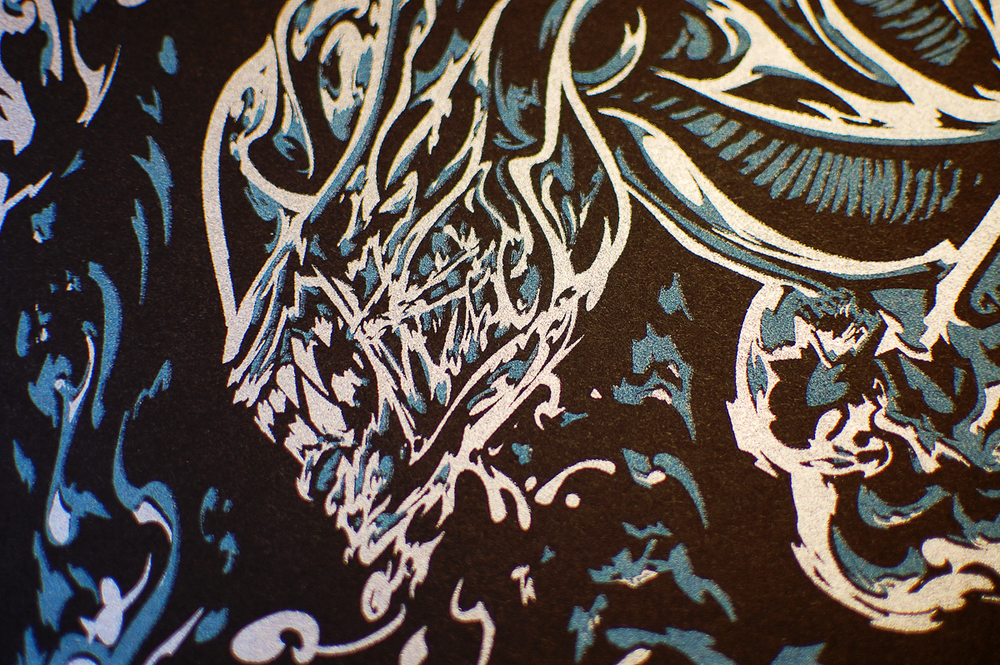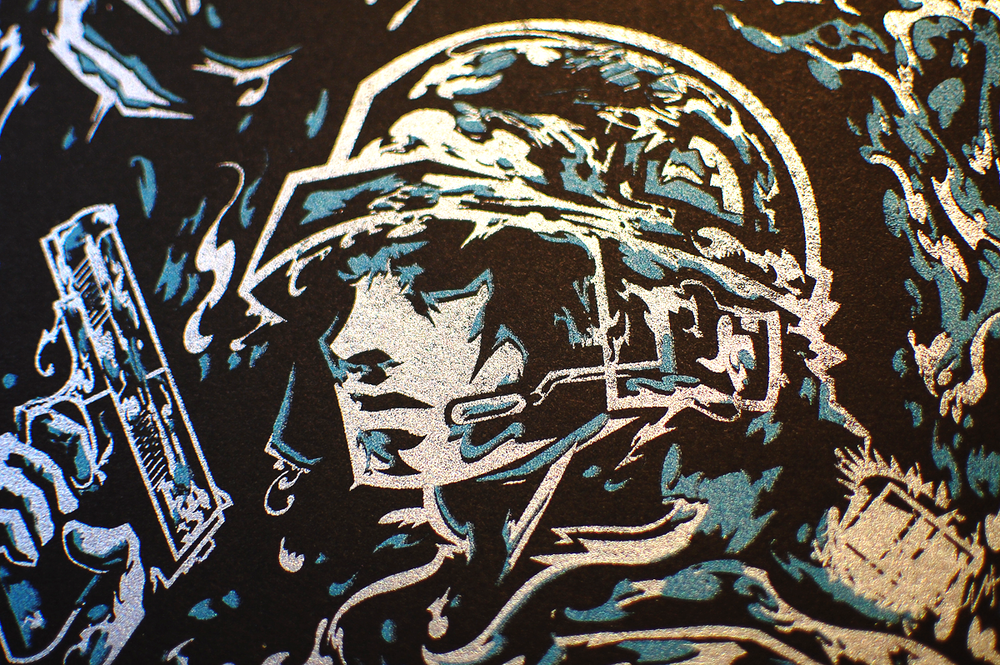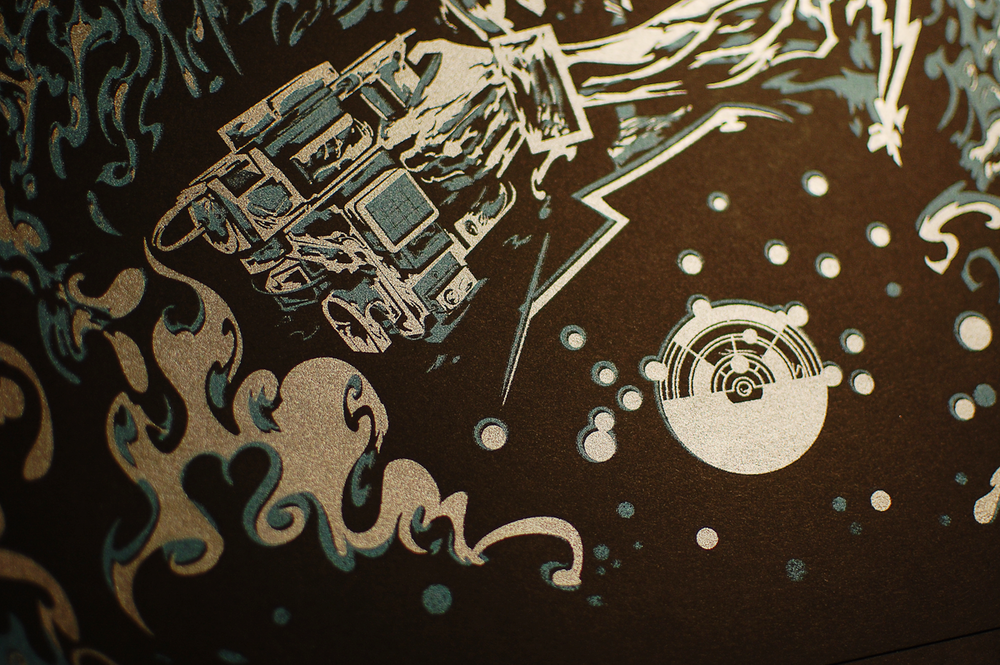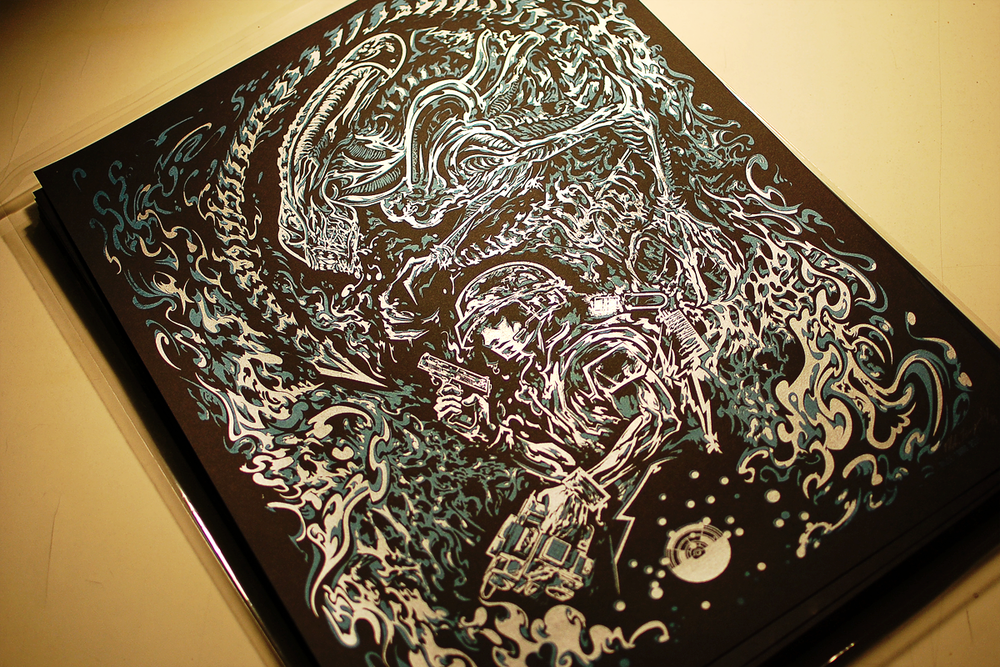 sold out
Aliens / Vox Nihilis
18" by 24" • 2 color screen print on French Paper (65 lb. Black Licorice).
Metallic silver and blue inks used • Edition of 75.
Hand-printed, numbered, and signed.
Created for Bottleneck Gallery's Gizmos And Gadgets show in Brooklyn, New York on Friday, January 18th, 2013.
Inspired by the 1986 sci-fi-action-horror film Aliens.
 
All transactions are in $USD.
Limit: 1 copy of each per household.