Primus - 05.29.2018. / Boston, MA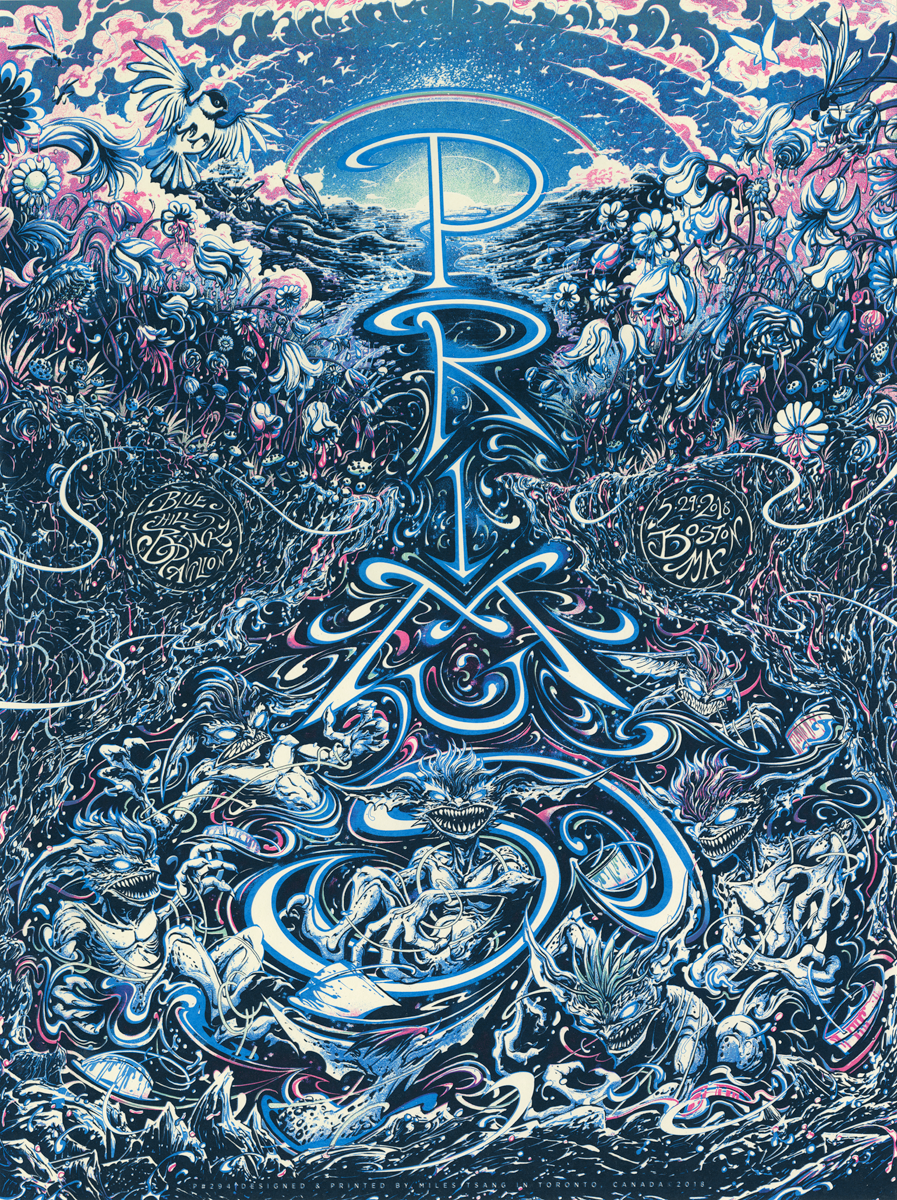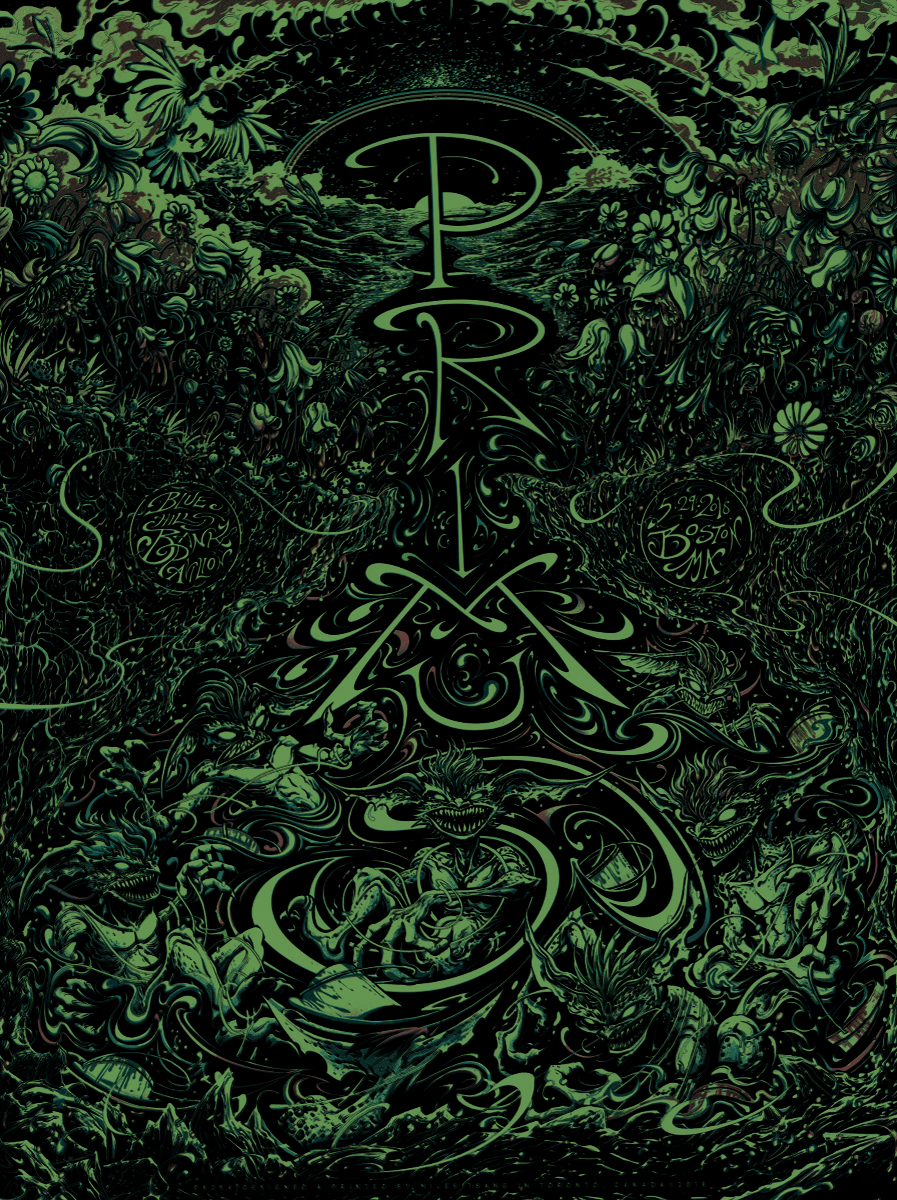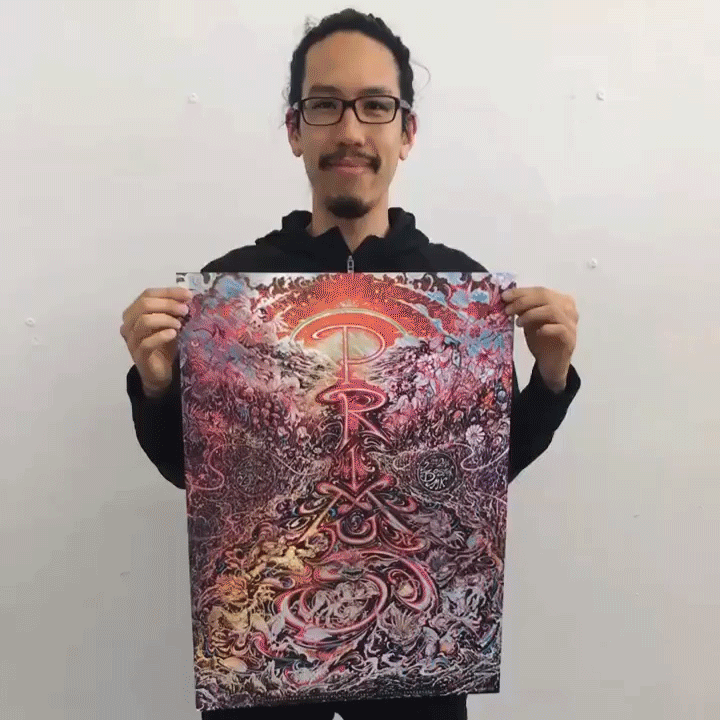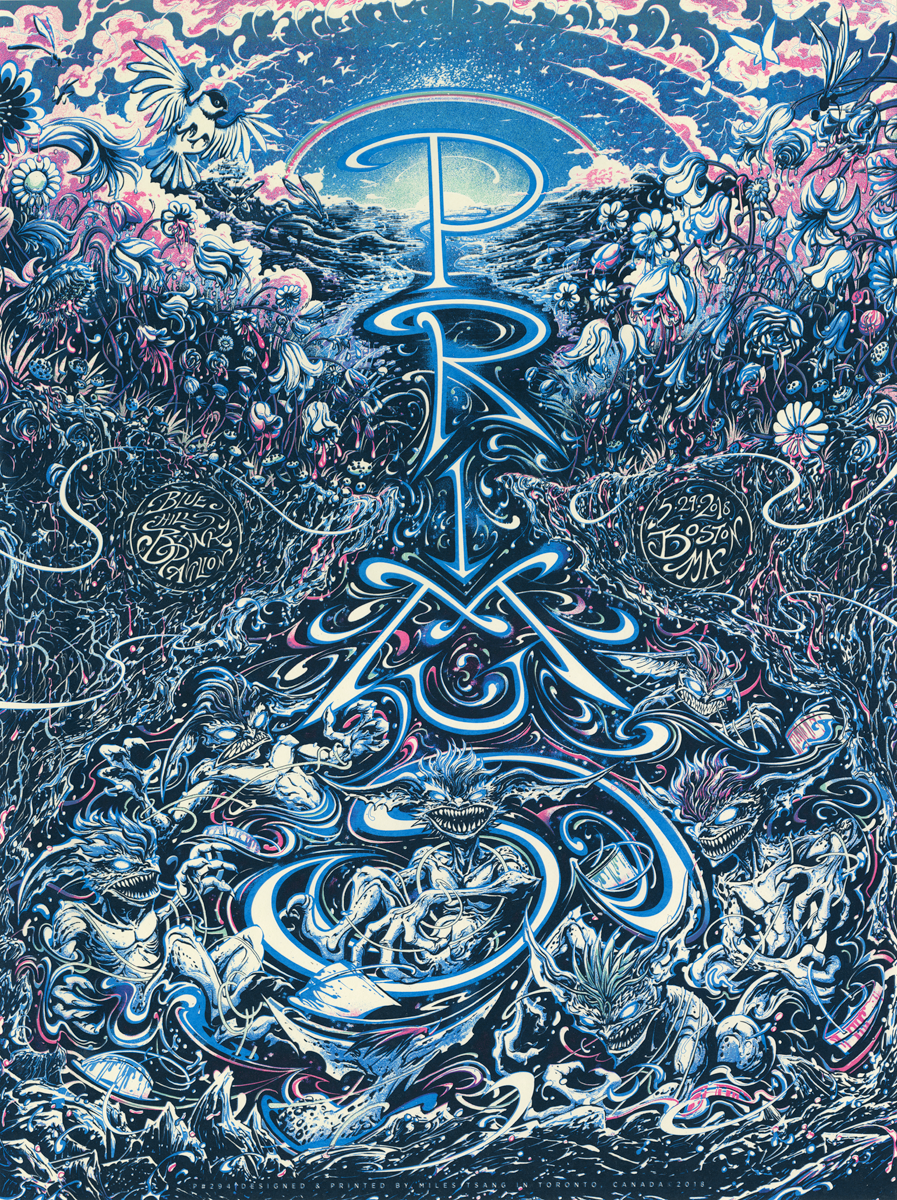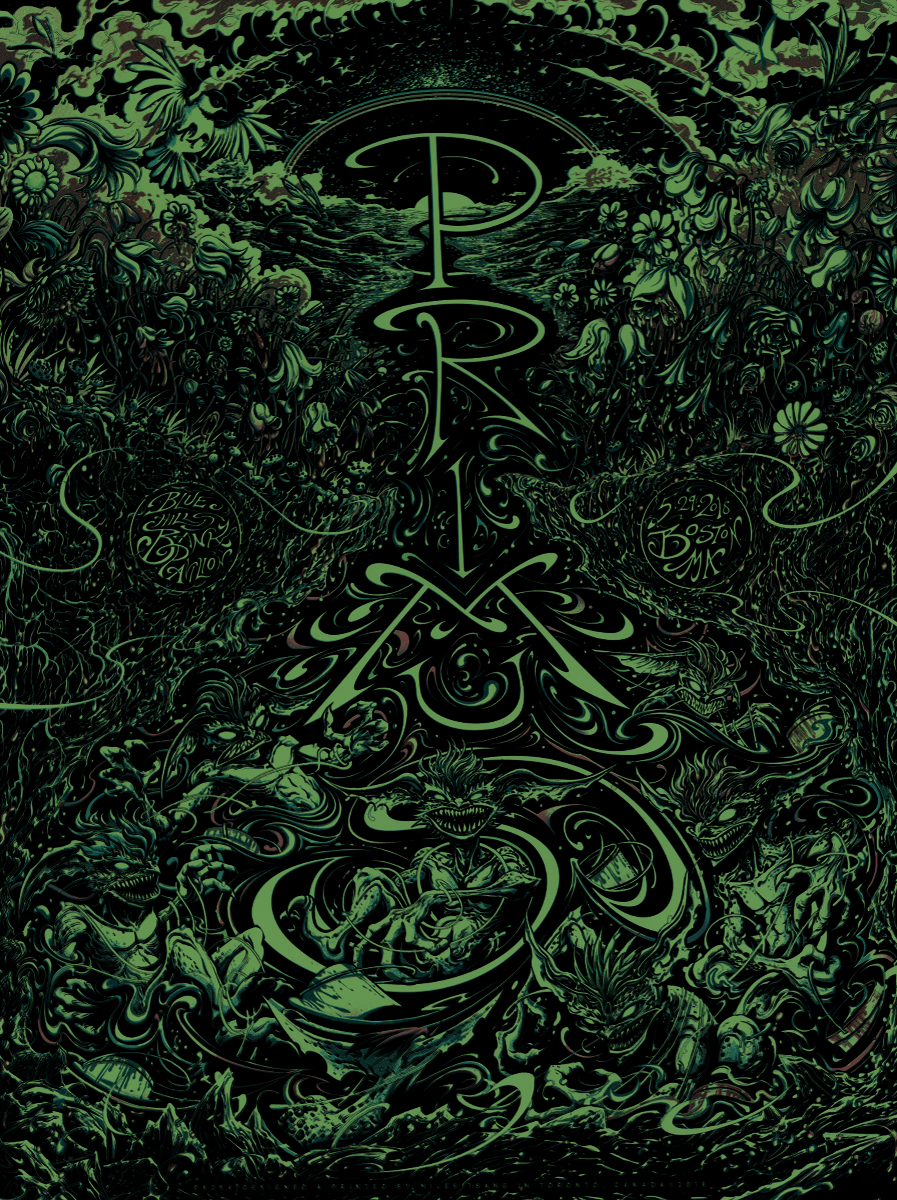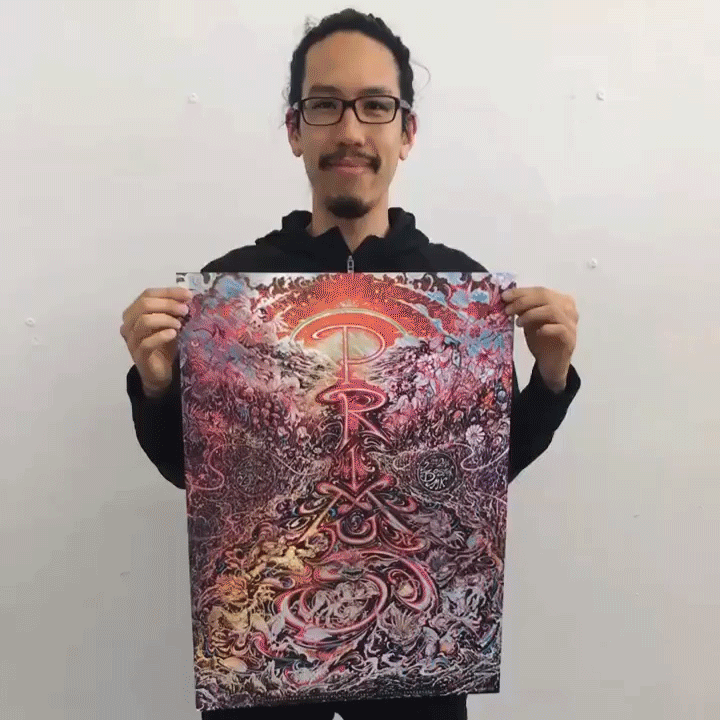 sold out
Primus - 05.29.2018. / Boston, MA
18" x 24"

6-Colour Screenprints on French Paper 100 lb. Speckletone White

Regular (Warm) / Artist Edition of #/50

Variant (Cool Colourway) / "Blue Dream" Edition of #/45

Foil/ "Oversaturated Seven" Edition of #/15 (5 colours on Lava Foil paper)

Both colourways (warm and cool) on white paper glow in the dark (foil print does not).

All screen-printed, numbered, and signed by Miles Tsang.

Commissioned by Zoltron & Primus for their 2018 Ambushing The Storm Poster Series.

All transactions are in $USD.

Limit of one copy per household/person/family.

Please subscribe to the mailing list/newsletter for info on new releases.