The Black Keys - 2013.07.[04+05+06]. / [Multiple Venues] / [Canada]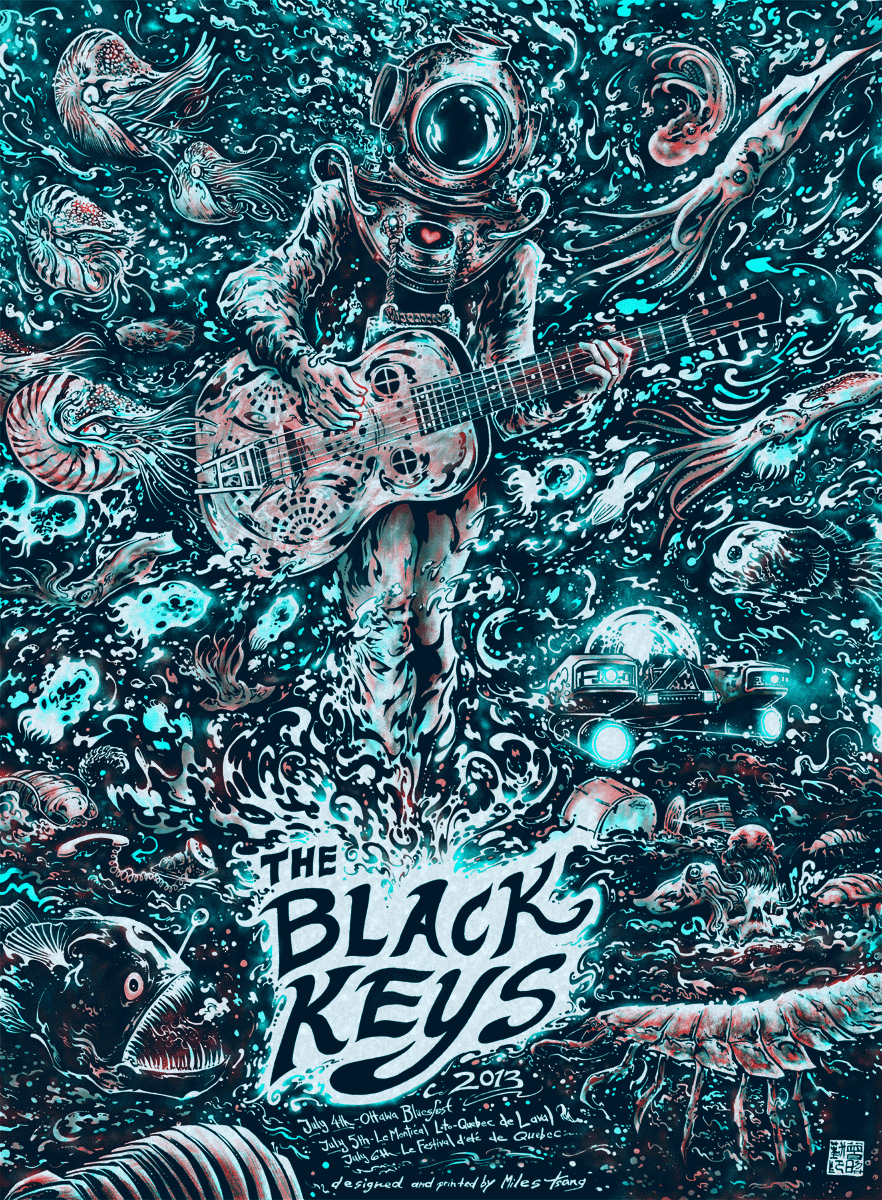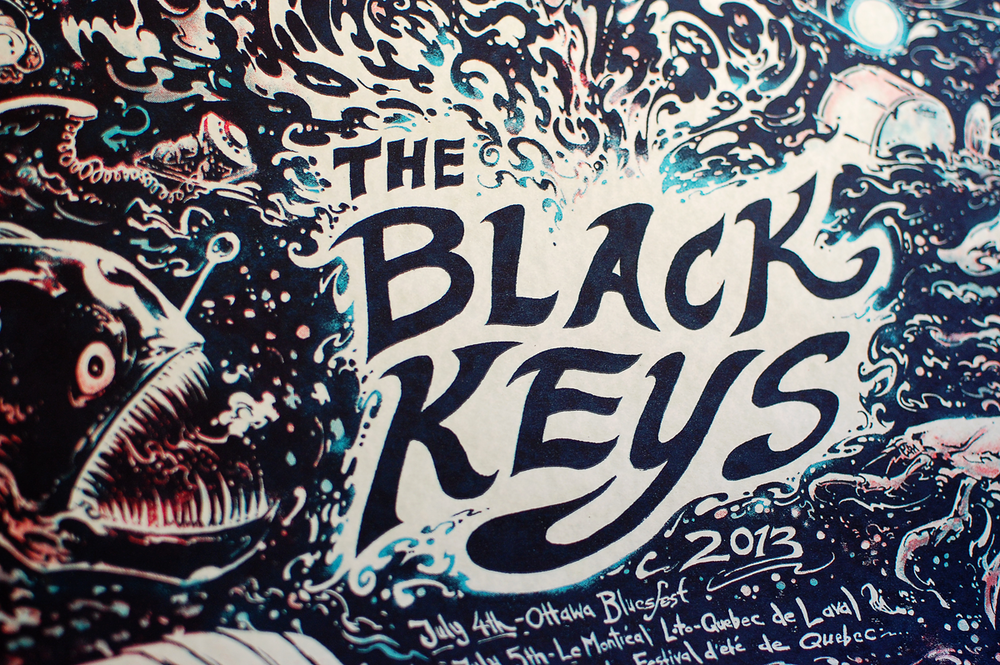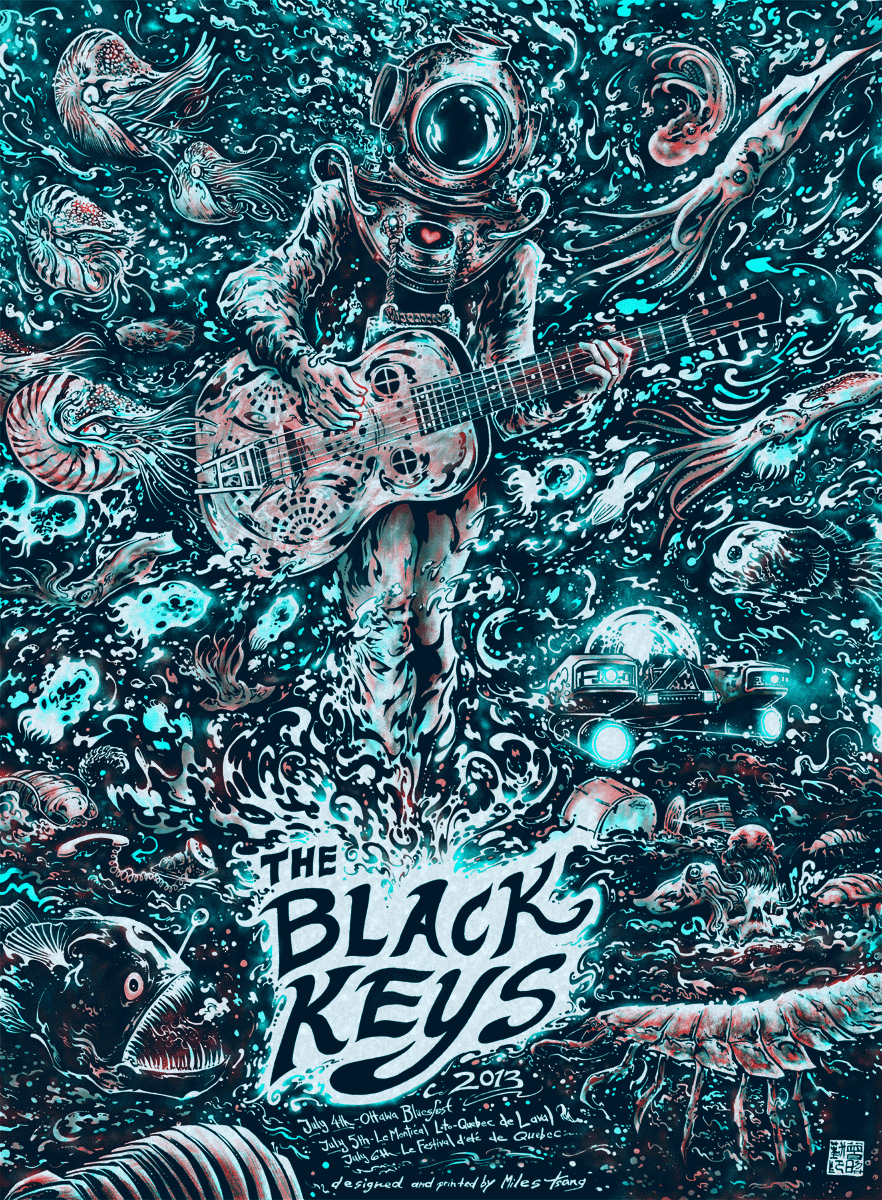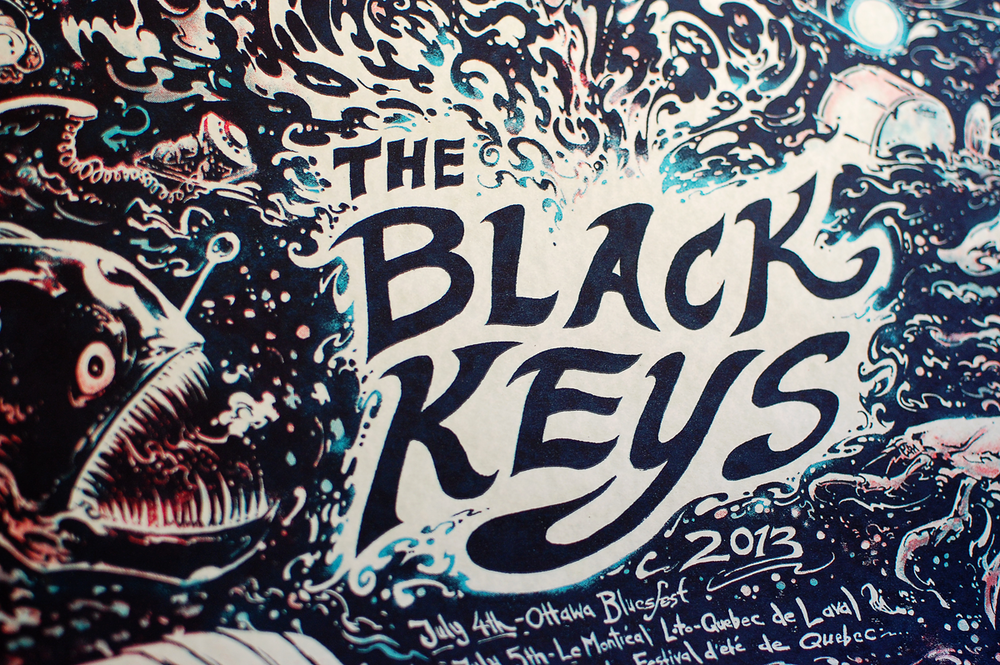 sold out
The Black Keys - 2013.07.[04+05+06]. / [Multiple Venues] / [Canada]
18" by 24".
Screen print (3 colours in daylight, 1 glow-in-the-dark layer) on French Paper (65 lb. Parchtone Sky).
Edition of 300 (50 available through me).
Hand-printed, numbered, and signed.
Created to commemorate The Black Keys' 2013 Canadian festival dates.
 
All transactions are in $USD.
Limit: 1 copy of each per household.